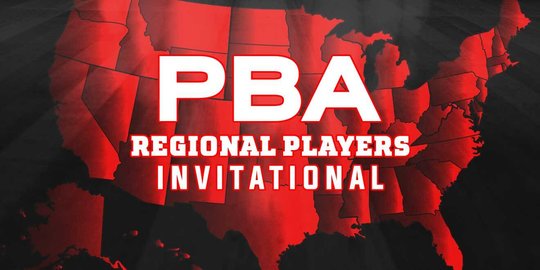 PBA Regional Players Invitational Qualifiers Set to Begin This Weekend
September 16, 2022
Nolan Hughes
The first PBA Regional Players Invitational (RPI) qualifier event of 2022 begins today in South Glens Falls, N.Y. It will be the first of 14 RPI qualifiers over the next two months.
The RPI will be held Jan. 2-5, 2023 at South Point Bowling Plaza in Las Vegas, featuring 84 PBA and 48 PBA50 athletes.
Each region will send 12 players to the RPI: the season's top eight in points and the top four finishers in its RPI qualifier.
For the PBA50 division, each region will send the top four on the points list and the top three finishers in its RPI qualifier. The PBA50 Northwest Region's RPI qualifier will award two spots.
If a player ranked in the top eight of their respective region earns a berth through an RPI qualifier, the player with the next-most points will qualify through the points list.
The top 50 players from the PBA Tour national points list and the top 10 players from the PBA50 Tour national points list will not be eligible for the RPI. However, a top 10 PBA50 player could be eligible in the standard division, provided they were also outside of the top 50 on the national tour.
Points earned in other PBA and PBA50 regionals will count towards 2022 RPI qualification through Nov. 14.
The full PBA Regional Tour schedule is available here.
The RPI schedule, prize fund and qualifying breakdown is available here.
PBA Region Points Leaders
East: Cody Shoemaker
Full standings
Central: Graham Fach
Full standings
Midwest: Benjamin Martinez
Full standings
South: Trevor Roberts
Full standings
Southwest: Ildemaro Ruiz Jr.
Full standings
West: PJ Haggerty
Full standings
Northwest: Payden Stumpf
Darren Tang leads but is not eligible for the RPI.
Full standings
Current PBA50 Region Points Leaders
East: Troy Lint
Full standings
Central: Michael Haggitt
Full standings
Midwest: Eugene McCune
Full standings
South: Darryl Bower
Full standings
Southwest: Glenn Smith
Brad Angelo and Chris Barnes lead, but are not eligible for the PBA50 RPI.
Full standings
West: Rick Meneley
Full standings
Northwest: Rich Corwin
Full standings
Upcoming RPI Qualifiers
PBA East Region: PBA Kingpins Alley Family Fun Center RPI Open
Sept. 16-18
South Glens Falls, New York
PBA50 Southwest Region: PBA50 Waxahachie SW Open
Sept. 23-25
Waxahachie, Texas
PBA50 Central Region: PBA50 Mel Westrich Memorial/Brunswick Central Open
Sept. 30 - Oct. 2
Delphos, Ohio
PBA Southwest Region: PBA Oklahoma City SW Open
Sept. 30 - Oct. 2
Oklahoma City, Oklahoma
PBA South Region: PBA Strike It Big Oviedo RPI South Open
Sept. 30 - Oct. 2
Oviedo, Florida
PBA Central Region: PBA Family Ford Of Bluffton/EZ Bowl Central Open
Oct. 7-9
Bluffton, Indiana
PBA50 South Region: PBA50 Jeff Schrum Memorial RPI South Open
Oct. 7-9
Gastonia, North Carolina
PBA50 Northwest Region: PBA50 NW Gary Mage Classic
Oct. 21-23
Tacoma, Washington
PBA Northwest Region: PBA Jim Kent Memorial
Oct. 21-23
Tacoma, Washington
PBA50 Midwest Region: PBA50 Greater Freeport Midwest RPI Open
Oct. 28-30
Freeport, Illinois
PBA West Region: PBA South Point Open
Nov. 4-6
Las Vegas, Nevada
PBA50 West Region: PBA50 South Point Classic
Nov. 4-6
Las Vegas, Nevada
PBA Midwest Region: PBA Plaza Bowl Midwest RPI
Nov. 4-6
Clinton, Iowa
PBA50 East Region
Coming soon