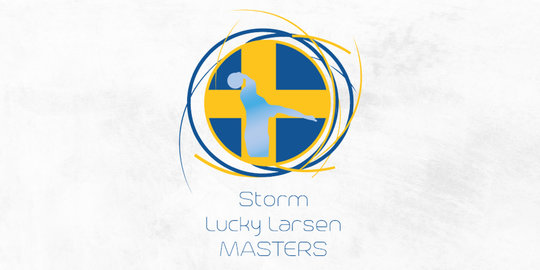 Season Finale Begins in Sweden at Storm Lucky Larsen Masters
September 1, 2023
Nolan Hughes
The final event of the 2023 PBA Tour begins today in Helsingborg, Sweden. The Storm Lucky Larsen Masters marks the first international title event on the PBA Tour schedule in four years.
Carsten Hansen won the 2019 edition, the last time the tournament was a PBA Tour title event. Kyle Troup and Jason Belmonte also earned PBA titles at the event in 2018 and 2017, respectively.
A host of PBA Tour champions will make the trek to Sweden, including Troup, Andrew Anderson, Chris Barnes, François Lavoie, Kris Prather, Sean Rash, Anthony Simonsen and others.
The field also includes four finalists in the PBA LBC National Championships Clash: AJ Johnson, Jake Peters, Danielle McEwan, and Verity Crawley.
Dom Barrett, Kim Bolleby, Tomas Käyhkö, Thomas Larsen, Osku Palermaa, Santtu Tahvanainen, and, of course, Sweden's own Jesper Svensson and Martin Larsen headline the PBA's top European talent.
The full roster is available here.
The tournament is named after Larsen, a two-time recipient of the PBA's Steve Nagy Sportsmanship award.
"I, if anyone, knows how hard it is to travel to the USA and try to beat the best bowlers in the world," Larsen said last winter. "I love to give the European bowlers a better chance to compete against the best now that we have a tour stop in Europe!"
With EJ Tackett and Jason Belmonte not scheduled to compete, focus shifts towards Anthony Simonsen and his quest for a perfect season of top-10 finishes.
Since his 10th place finish at the Springfield Classic in February, the second event of the season, Simonsen has finished no lower than eighth. Along the way, he won three titles, including a second consecutive USBC Masters title in April.
Additionally, the 26-year-old could make a last-ditch effort in the Player of the Year race with a fourth title of the season.
"It's one of those things where if I were to win it, that would make [the Player of the Year race] interesting," Simonsen said after winning his third title back in July. "(But) it's not like I'm gonna go to Sweden and press like I have to win this one. I'm just going to bowl like it's any other event."
Even with a potential fourth win, Simonsen will still finish short of Tackett's five titles, near-$440,000 in earnings, and 227.12 average. Tackett also became the first player to earn the No. 1 seed in four major championships in a single season.
The Storm Lucky Larsen Masters will feature a different format than a typical PBA Tour event, as re-entries are allowed.
Twenty-four six-game qualifying rounds will be held between Sept. 1-9. After all rounds of qualifying are complete, the top 26 qualifiers earn a bye to Final Step 2, which is the equivalent of the second advancers round often seen stateside.
The 27th through 44th qualifiers, as well as a dozen special advancers outlined here, will advance to Final Step 1. Those 30 athletes will bowl a five-game round with the top 14 players advancing to meet the top 26 seeds in Final Step 2.
Final Step 2 consists of a six-game round with the top 16 players qualifying for bracket match play.
The first two rounds of match play will feature three-game total pinfall matches. The semifinals and finals will be single-game matches.
Both Final Step rounds and match play will take place on Sept. 10. The tournament will use this 46-foot oil pattern.
More information on the Storm Lucky Larsen Masters, including results, livescoring, livestreaming and stats, is available here.
Follow @PBATour, @StormLuckyLarsenMasters, and @BowlingLife.eu for more updates.