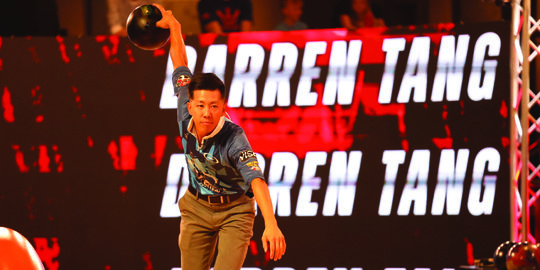 Six Potential Breakout Players in 2023
January 19, 2023
Nolan Hughes
As the 2023 Guaranteed Rate PBA Tour approaches, one of the most fascinating things to watch each season are the breakout players.
The established competitors who elevate their games; the relative unknowns who become household names. The potent talents who at long last harness their explosive skills; the grinders who reap the rewards of paying their dues.
A handful of players showed tremendous growth last season and made leaps up the points list from 2021 to 2022. Kyle Sherman (45th to 11th), Brad Miller (43rd to 12th), Packy Hanrahan (31st to 13th), and Norm Duke (56th to 17th) fit the bill as breakout players. Okay, maybe not the last guy.
There are a multitude of avenues in which players can demonstrate improvement: increased shot repetition, sharpened mental game, refined ball roll — sometimes, a confidence boost is all a player needs to break out.
Here are a few players who could reach new heights in 2023:
Darren Tang
As he enters his eighth year on Tour, Tang has seen every challenge the lanes can throw his way. Those experiences allow him to decisively draw the correct arrow from his quiver.
If you've seen any of his vlogs, you know he's his own biggest critic. Over the years, he's matched a ceaseless desire to improve with a greater appreciation for the game.
Tang owns one PBA Tour title and is among the most recognizable players in the world. This could be the year he becomes one of the game's best players, full stop.
Sam Cooley
Cooley finds himself in a similar career position to Tang. In 2021, when he won his first title and shot a televised 300 game, the Australian finished ninth in points. But he slipped to 38th in 2022 and earned a single top-20 finish.
Since the conclusion of the 2022 PBA Tour, Cooley has been, well, on fire. In July, he captured the singles gold medal at the World Games in Alabama. Later, he helped Australia earn the bronze medal at the IBF World Cup in his home country. On the PBA side, he won a pair of regionals and finished runner-up at the Coldwater super regional.
This offseason could serve as the injection of confidence needed to turn his career-best 2021 season into the status quo.
Kim Bolleby
Like Cooley, the 31-year-old has been collecting trophies across the globe all offseason. And therefore, he deserves his own terrible pun.
Bolleby has gone scorched earth on, well, the Earth this winter. He won the Singapore Open and a European Tour title in Stockholm, then finished second to Jesper Svensson at the Ballmaster Open in Finland last week.
The southpaw finished 75th last season in points. If his offseason growth carries into the Tour, he could cut that number in half.
Trevor Roberts
The 26-year-old finished 66th in points last season, but if his improvement on the regional tour is any indication, he could be poised for a breakout in 2023.
After posting just one top-10 finish in 2021, Roberts racked up eight in 2022, including two wins, and earned South Region Player of the Year honors. At the 2022 Regional Players Invitational earlier this month, he shot two 300s in one day.
Roberts doesn't have EJ Tackett's rev rate, Chris Barnes' computer brain or Chris Via's biceps. He has to win with touch, precision and decisiveness, all abilities that take time to master. Perhaps his years of axe sharpening will pay off in 2023.
Anthony Neuer
Neuer, to many PBA fans, is remembered for making the 7-10 split on TV. And while he'd rather leave a legacy of winning titles than fortuitous split conversions, that spare is indicative of Neuer's unique skill set.
Because of his ability to rattle the radar gun, Neuer can stay farther left, on top of the friction, when many other lefties cannot. When Neuer's able to cut loose — such as the short pattern at the last two Team USA Trials, where he averaged over 255 across 12 games — he can be unbeatable.
As he develops the finesse side of his game, he should become a more consistent fixture on the PBA Tour. And when he can throw fireballs, he's a threat to win.
Kevin McCune
McCune and Neuer are each the sons of PBA Tour champions; McCune is also the grandson of one. A childhood of learning from — or, more accurately, trying to beat — professional family members accelerates skill development and enhances instincts.
It can also help reduce the steep learning curve of the Tour. That was evident in McCune's stellar rookie season, in which he finished 50th in points and second in Rookie of the Year voting.
Outside of his 16th-place finish at the U.S. Open and T-25th place finish at the USBC Masters, he struggled to crack the top 30 in tournaments. With a little more consistency, McCune could make the borderline cliché sophomore leap.
---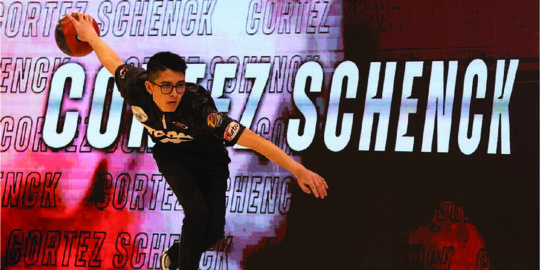 Five Preseason Candidates for 2023 PBA Rookie of the Year