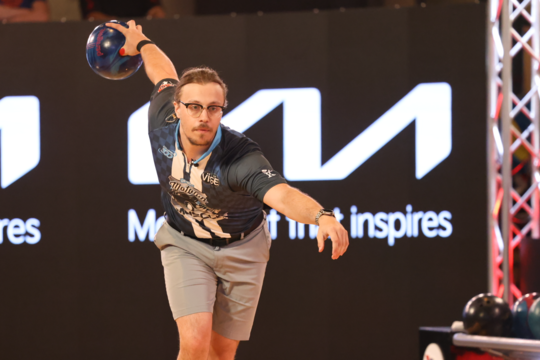 The Effortless Power of Mitch Hupé
July 19, 2022
Nolan Hughes
During Anthony Division qualifying, bowling balls destroyed pins like wildebeests in a stampede. The decimated racks at Bayside Bowl could be heard miles off the Portland, Maine coast.
This was the PBA League's strongest division, featuring Jason Belmonte, EJ Tackett, Anthony Simonsen, Kyle Troup, Kris Prather and Sean Rash, among other PBA stars – balls wrecking pins was not surprising.
What may be surprising, perhaps, was the player who delivered the most thunderous blasts was not among that list of PBA luminaries. In fact, he doesn't even have a PBA title.
Mitch Hupé, a 27-year-old native of Winnipeg, Canada, led the Motown Muscle and all of Anthony Division qualifying with 1,380 for six games. The only person capable of out-banging Hupé's strikes was Mike Breen during the NBA Finals.
Hupé made his presence felt right away, firing a perfect 300 in the first game. Dominance on fresh oil is typical for Hupé; he has very low tilt, which creates heavy ball roll; prefers throwing stronger equipment and likes to play straighter angles.
"His super heavy ball roll controls most patterns really well," said François Lavoie, a teammate of Hupé's at Wichita State and on the Canadian national team. "A lot of times people struggle if their ball shape is too smooth, but he's got that big hand, revs it up and it goes through the pins just fine."
Given Hupé's immense power, his effortless release is hard to fathom, even in slow motion. He applies so much torque to the ball, you can hear it hiss as it rolls down the lane. His rev rate compares favorably to the tour's most powerful players, including Muscle teammates Tackett and Simonsen.
While Hupé believes he has one of the best physical games on tour, he said that doesn't always equate to winning. 
"I definitely don't throw it like many other people, which can be good or bad," Hupé said. "I don't know if my game and what I do unique to a ball is as beneficial in today's current game."
He often finds himself atop the standings early in tournaments, then falls as expert boomerang throwers wrap around him. While his A-game often matches up on fresh oil, he hasn't been able to parlay that roll into success on transition.
The right-hander knows what to do in those situations — play left with steeper angles — and how to do it, but he struggles to replicate the consistency of craftsmen like Prather and Tackett.
"A guy like Simo or EJ or Prather, they feel like they can probably bowl mediocre and still make a top-10," he said. "Those guys can get so many pins later on in the day, where what I do naturally doesn't match up and what they do naturally does. I feel like it's a lot easier to stay safe on the fresh and then gain a lot of pins, versus the other way around."
The main flaw that has prevented Hupé from entering the tour's upper echelon isn't fatal. He said he would need to learn to raise his axis tilt from about five degrees to 15 degrees. That would help him match up better later in blocks, when he needs the ball to skid further downlane and create more angle.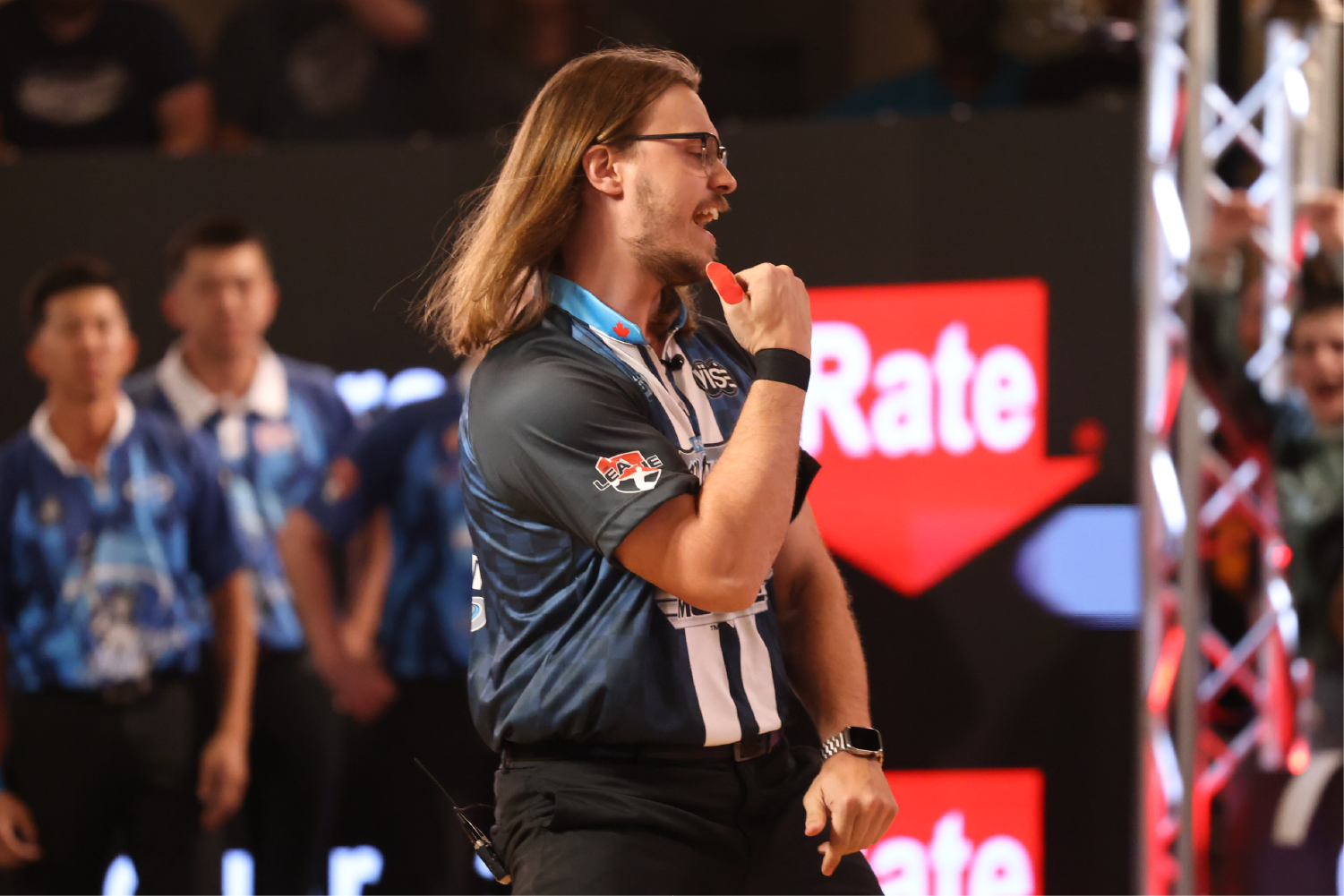 That's easier said than done, of course. Altering tilt is among the most difficult physical changes in bowling. It would require Hupé to take a few steps back to take more steps forward.
"It's hard for a professional especially to make adjustments to their game," he said. "For us to take steps back, we have to sacrifice potential income, potential results, potential sponsorships. It's not like we're on like an NBA team or MLB team where you can make adjustments and maybe you just don't play for a few games."
Hupé is unsure if he's willing to make that sacrifice. While he wants to win a title and believes he's good enough to win on tour, he's also happy with his relationship with bowling.
"You're out here for so long and if you don't win, that can weigh down a lot of people," Hupé said. "I don't want to reach that point where it's like, 'is this fun anymore?' It gets frustrating, don't get me wrong, but it's not frustrating to the point where I'm questioning why I'm still here."
Even though he hasn't broken through into the PBA's elite class, Hupé has earned his share of accolades on the lanes.
He particularly thrives in team competition. At Wichita State University, he won the Intercollegiate Team Championships title in 2015. During his PBA League debut in 2019, he helped Portland capture their first of three straight Elias Cups. Manager Tim Mack wanted to bring him back this year, too.
Individually, Hupé won the men's master's gold medal at the 2018 World Championships, defeating Troup in the gold medal match. He also made the USBC Masters show in 2019, finishing fifth.
But you don't need to look at a résumé to discover Hupé's talent. All you have to do is watch him throw a ball.