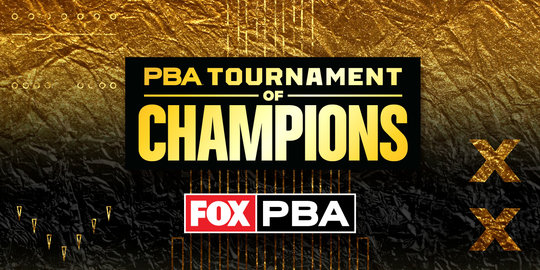 PBA Tournament of Champions Preview
March 13, 2023
Nolan Hughes
No PBA tournament carries an aura quite like the Tournament of Champions.
This year, the hallowed ground of AMF Riviera Lanes hosts the Tournament of Champions for the 34th time. The center held the tournament for nearly 30 years from 1966-1994; after a two-decade hiatus, the PBA returned to Riviera in 2018.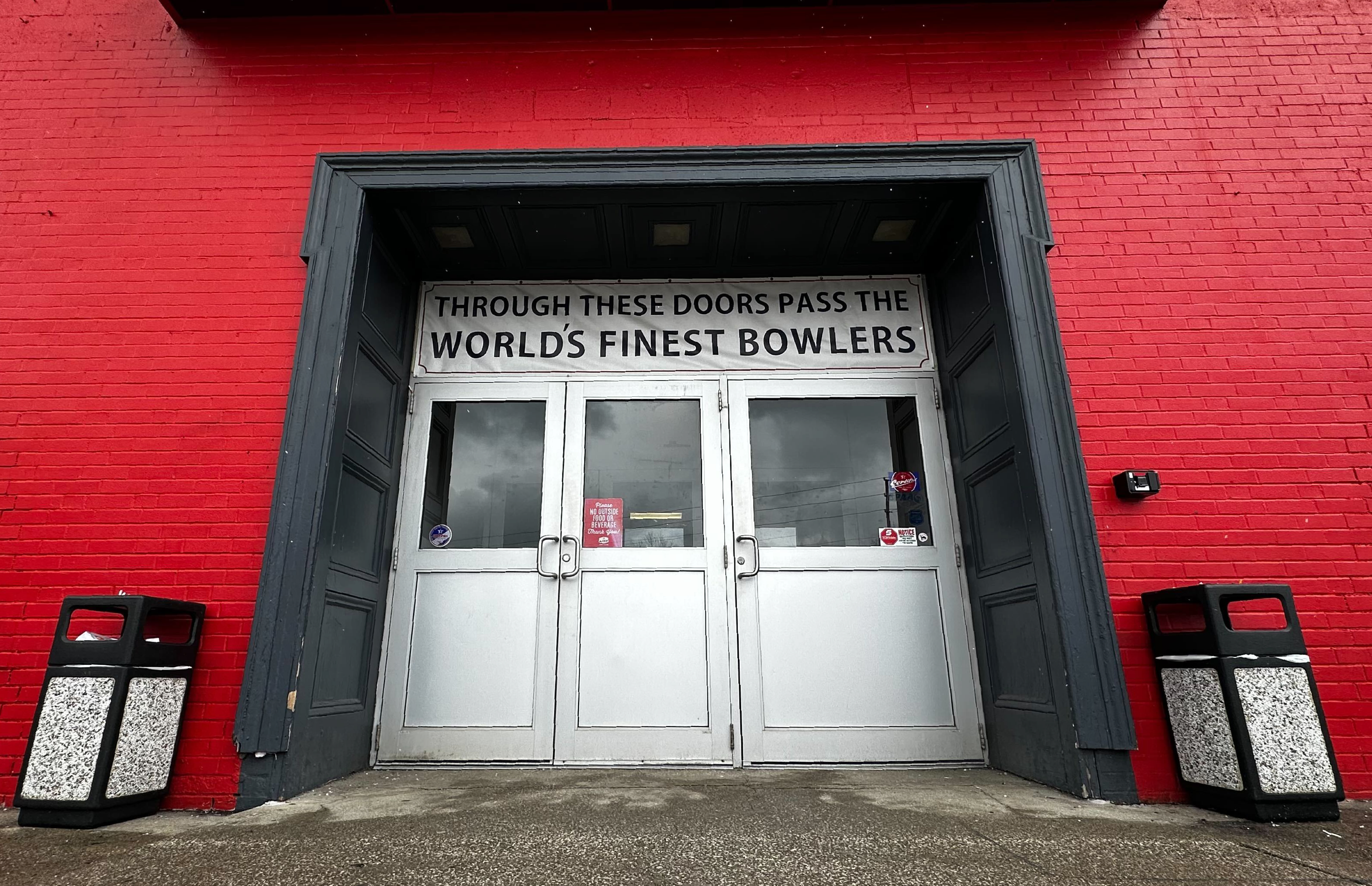 The world-famous entrance to AMF Riviera Lanes
"The very first thing you notice is the sign above the door and there's this flashback through the history of the game," said Jason Belmonte, a three-time TOC champion. "When you see that sign and you walk in, it's an immediate slap across your face of respect that your feet are not the only ones in here. You've had the greats of our game walk into the same place, lace their shoes and bowl on the same approaches.
"There is a moment in which you feel connected to that generation, that you and them and the ones that will come after you — this is something that you have in common."
From Don Johnson's 299 game in 1970, to Jason Couch's three-peat from 1999-2002, to Belmonte's record-tying 10th career major title in 2019, the Tournament of Champions has been the setting to so many iconic moments in PBA history.
Three of the most significant "firsts" in PBA history came at the Tournament of Champions.
Jack Biondolillo rolled the first-ever televised 300 in 1967. George Branham III became the first African American to win a PBA Tour title in 1993. Kelly Kulick became the first woman to win a PBA Tour title in 2010.
The prestige of the Tournament of Champions is apparent in its name, but it radiates across the lanes as well.
"Everywhere you look, there's major champions," said Andrew Anderson, who made his first career telecast at the TOC during his 2018 Player of the Year season. "Making match play at that event is just incredibly grueling. It's the hardest tournament to win in my opinion, just because of who you bowl against every single game."
The quest to join PBA lore and the $100,000 top prize begins on Tuesday morning. All rounds will be livestreamed on BowlTV.
Storylines
There have been five PBA Tour events thus far in 2023 — EJ Tackett has won three of them. The 30-year-old leads the Tour by over $80,000 in earnings, two pins per game in average and nearly 5,000 points.
Though Tackett has followed a hot/cold trend this season, he appears poised to end that streak in Fairlawn. He has made three career championship rounds at the Tournament of Champions and won the 2017 event as the top seed.
Tackett's dominance this season has assured him of a spot on the American team for the USA vs. The World event later this season. The final roster spots for the USA vs. The World event will be determined following the Tournament of Champions, as the two Americans and international players with the most points will join the respective teams.
Team USA's Tommy Jones used his selection pick on Anthony Simonsen, while World captain Jason Belmonte tabbed Jesper Svensson. After Tackett, the remaining three positions are up in the air.
Current Top American Players
EJ Tackett, 18,350 points (first overall)
Kyle Troup, 6,700 (fifth)
Jakob Butturff, 5,925 (sixth)
Tom Daugherty, 5,355 (eighth)
Kevin McCune, 5,255 (ninth)
Current Top International Players
Sam Cooley, 7,425 (third overall)
Dom Barrett, 7,075 (fourth)
Tomas Käyhkö, 5,040 (10th)
Santtu Tahvanainen, 4,785 (13th)
Stu Williams, 4,115 (20th)
The full points list is available here.
Players to Watch
In a field littered almost exclusively with PBA Tour titleholders, the champions among champions stand above the pack.
Past TOC Champions in the field include Dom Barrett, François Lavoie, Kris Prather, Belmonte, Tackett, Jesper Svensson, Pete Weber, Sean Rash, Tommy Jones, Chris Barnes, Steve Jaros and Mark Williams.
Barrett's win last season gave him his third major title. With previous wins at the U.S. Open and World Championship, Barrett became the eighth player in PBA history to complete the Triple Crown.
There is one player in this year's field who could follow Barrett's footsteps: the living legend, Walter Ray Williams Jr.
"Deadeye" owns two U.S. Open titles and three World Championships; with a win this week, he'd become the oldest PBA Tour champion and the 10th Triple Crown winner.
Prather, who earned the top seed last year before falling to Barrett, has been in the TOC title match two of the past three seasons. Moreover, both of his TV appearances came at AMF Riviera Lanes.
The 31-year-old has battled injury and illness to three top-16 finishes this season, but has yet to make a championship round. A return to Riviera could spell the end of that streak.
Another elite player seeking their first championship round this season is Belmonte, who has reached the Tournament of Champions finals in nine of the last 11 years. Three of his record 14 major titles have come at the Tournament of Champions; he could become the first four-time winner of the event with a win this year.
Rash, the 2012 champion, will look to make his fourth consecutive telecast at the TOC. If he follows his linear progression, earning the fifth, fourth and third seeds in previous events, he'll earn the No. 2 seed this week.
Though Simonsen already has four major titles, he has yet to win this event. This week, the 26-year-old aims for his third straight championship round (and title match) this season.
Format
The Tournament of Champions, contested on the 40-foot Don Johnson oil pattern, features a traditional qualifying format: 18 games of qualifying across three six-game blocks with the top 24 players advancing to round-robin match play. 
The 17-player stepladder finals, spread across four telecasts on FS1 and FOX, is anything but traditional.
Tournament Schedule
All times are listed in Eastern time
Tuesday, March 14 | BowlTV
11 a.m. — Qualifying Round 1 (six games)
5 p.m. — Qualifying Round 2 (six games)
Wednesday, March 15 | BowlTV
11 a.m. — Qualifying Round 3 (six games) — top 24 players advance
5 p.m. — Match Play Round 1 (eight games)
Thursday, March 16 | BowlTV
10 a.m. — Match Play Round 2 (eight games)
5 p.m. — Match Play Round 3 (eight games) — top 17 players advance
Friday, March 17 | FS1
10 p.m. — Stepladder Round 1 (seeds No. 13-17)
Tickets for the 6 p.m. taping are available here
Saturday, March 18 | FS1
7:30 p.m. LIVE — Stepladder Round 2 (advancer and seeds No. 9-12)
9:30 p.m. LIVE — Stepladder Round 3 (advancer and seeds No. 5-8)
Tickets for the Stepladder Rounds 2-3 shows are available here
Sunday, March 19 | FOX
12 p.m. LIVE — Stepladder Finals (advancer and seeds No. 1-4)
Tickets for the Stepladder Finals are sold out
More information on the tournament is available here.