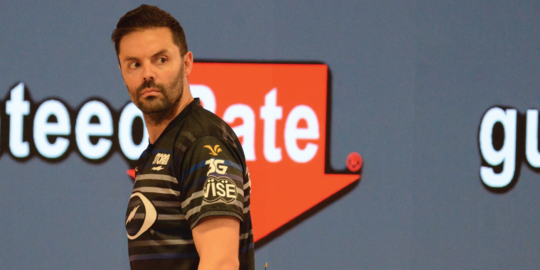 Jason Belmonte and His "Out-of-your-mind" Goals for 2023 and Beyond
January 30, 2023
Nolan Hughes
As Jason Belmonte relinquishes a blissful summer in Australia, where his wife and four children reside, for a wintry month in the American Midwest, it's fair to wonder what makes it all worthwhile for the 39-year-old.
In 2019, he won the tenth and 11th major titles of his career, surpassing Pete Weber and Earl Anthony for the PBA's all-time record. A year later, Belmonte won the U.S. Open, the lone major he had yet to conquer. He became the second player to complete the Super Slam, winning all five major championships.
His season-opening win at the 2022 Players Championship, upping his career total to 14 major victories, catapulted another Player of the Year campaign. That marked his seventh such honor of his career, all in the past decade, etching his name alongside Walter Ray Williams Jr. as the only seven-time winners in PBA history.
Williams still owns the record with 47 Tour titles, but beyond that, what's left to chase? Belmonte said he's been asked that very question for more than three years.
"I've heard people say to me, 'Now that you've done that, what's next?'" Belmonte said. "Nothing. It's the same, like I'm not done with just beating the record. I want to get to double; I want to get to 20.
"I've got bigger goals than the ones that were laid in front of me. I've got out-of-your-mind goals."
One of those ambitions begins this week at the U.S. Open presented by Go Bowling! With a win, Belmonte would hold multiple titles at every major championship.
Mike Aulby is the only other player to have completed the Super Slam, enjoying nearly 25 years by himself at the mountaintop before Belmonte joined him in 2020. Now, the Indianapolis native could witness the two-handed sensation ascend to a new zenith in his own backyard.
"It's unbelievable, unfathomable," Aulby said. "But it's Belmo — that's what he does. He does things that nobody ever thinks of."
In past seasons, Belmonte said, he'd prefer to spend a few weeks in the United States acclimating before such a prodigious tournament. But after last year's win in the season-opener, he said he feels more relaxed about competing straight out of the gate.
In fact, he's already gazing beyond the horizon.
"Eventually, if I can win (the U.S. Open) a third time, then I will have won the Super Slam three times over," said Belmonte, who owns at least three wins at each of the four other majors. "That's something that would mean a lot to me because it's having a dominance in the major championships unlike anyone has ever done before.
The U.S. Open may be the tournament that checks the most boxes off for Belmonte, but perhaps it's the season as a whole that presents the grandest opportunity.
This season, he's pursuing a potential eighth Player of the Year honor, an achievement that would place him in rarefied air. Beyond surpassing Williams, the athletes with eight or more equivalent honors can be counted on one hand.
Tiger Woods owns 11 Jack Nicklaus Awards for PGA TOUR Player of the Year. Wayne Gretzky won all nine of his NHL MVP awards in a 10-year span during the 1980s.
Steffi Graf won eight Women's Tennis Association Player of the Year awards; Serena Williams only won seven.
Those are the names Belmonte is approaching. But those aren't the names who drive him, the ones who push him to spend an afternoon practicing at the lanes instead exploring the Outback.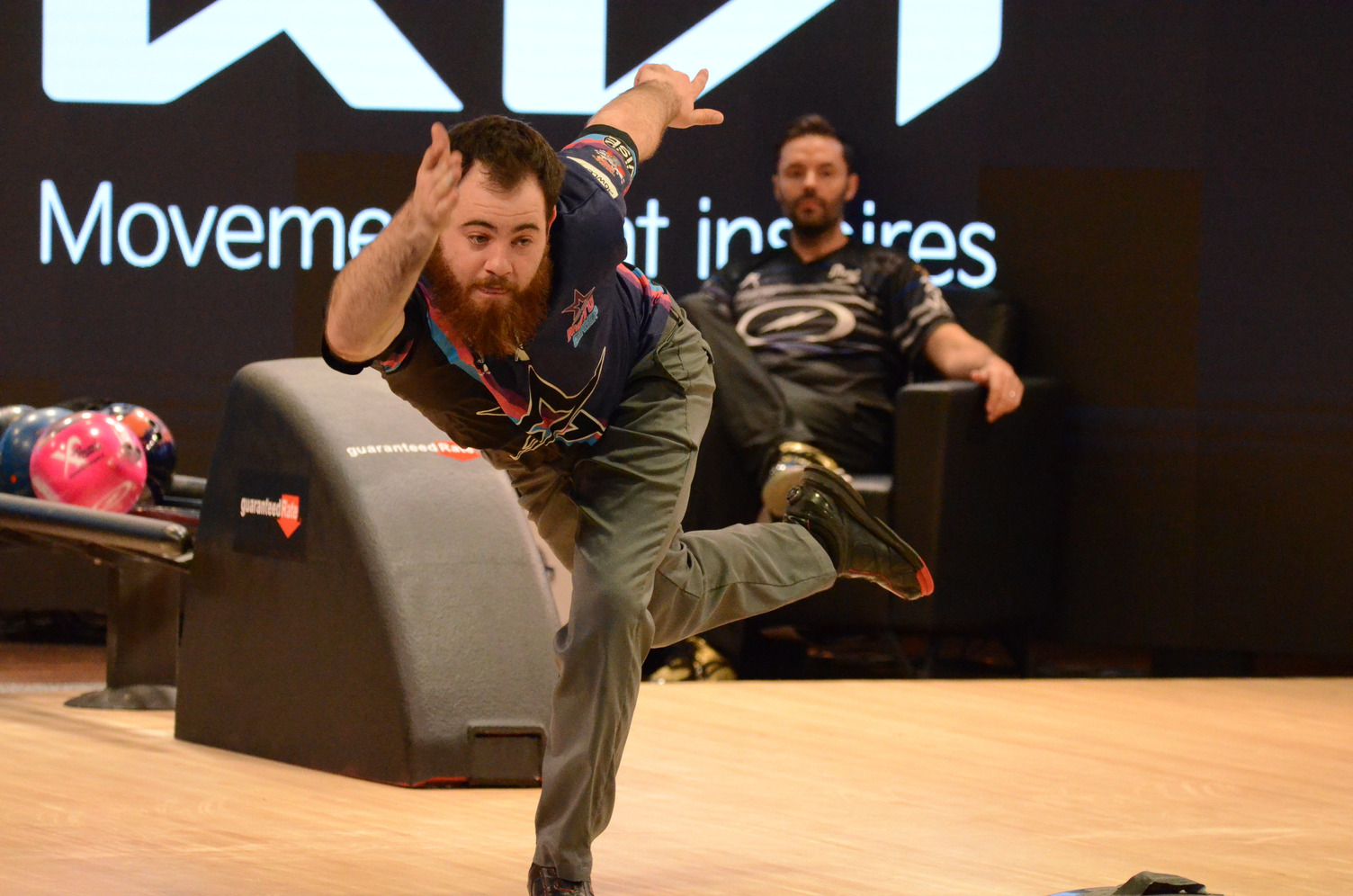 Anthony Simonsen and Jason Belmonte faced off on two consecutive nights at the 2022 PBA World Series of Bowling.
Though Belmonte said he still considers Williams to be the best ever, his current motivator isn't anyone in front of him. It's the ones chasing him, specifically EJ Tackett and Anthony Simonsen.
"For a long time, EJ has been a motivator of mine," Belmonte said. "And then Anthony gets involved (in 2015-16), and now you've got two people who are really gunning for you in particular.
"It makes you work even harder and focus even more because you've got to look over both shoulders now."
Tackett, 30, has two wins and five runner-up finishes in majors. He blew the doors off last year's U.S. Open, leading by 502 pins, before Simonsen knocked him off in the title match. Belmonte finished third.
Simonsen perhaps carries a more haunting presence, as he just completed his 26th trip around the sun. Belmonte won his first major at 28; Simonsen already has four, boasting an unprecedented track record in majors.
"I link the three of us to something along the lines of a Roger Federer, Rafael Nadal and Novak Djokovic kind of trio," Belmonte said. "On any given day, all three of us can win against each other. And consistently through the season, it definitely appears that the three of us tend to be higher in the standings."
Because of those two, Belmonte's records — both the ones he's shattered and the ones he's invented — don't feel safe.
"My job is to make them chase my legacy and career as hard as possible," Belmonte said. "That's my job."