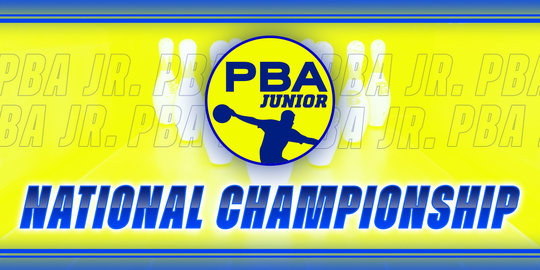 Defending champion Kaitlyn Stull Headlines PBA Jr. National Championship Finalists
August 16, 2023
Nolan Hughes
With the five regional qualifiers in the books, the final fields for the PBA Jr. National Championships are now set.
The top two finishers in the boys and girls divisions from each of the regional qualifiers secured their spot in the finals, which will be held in early 2024. The full schedule for the PBA Jr. National Championships will be announced at a later date.
The finals features 10 first-time qualifiers in the boys division, while the girls division includes several players with PBA Jr. National Championship Finals experience and the defending champion.
Here's who will be competing in the boys and girls divisions of the PBA Jr. National Championships: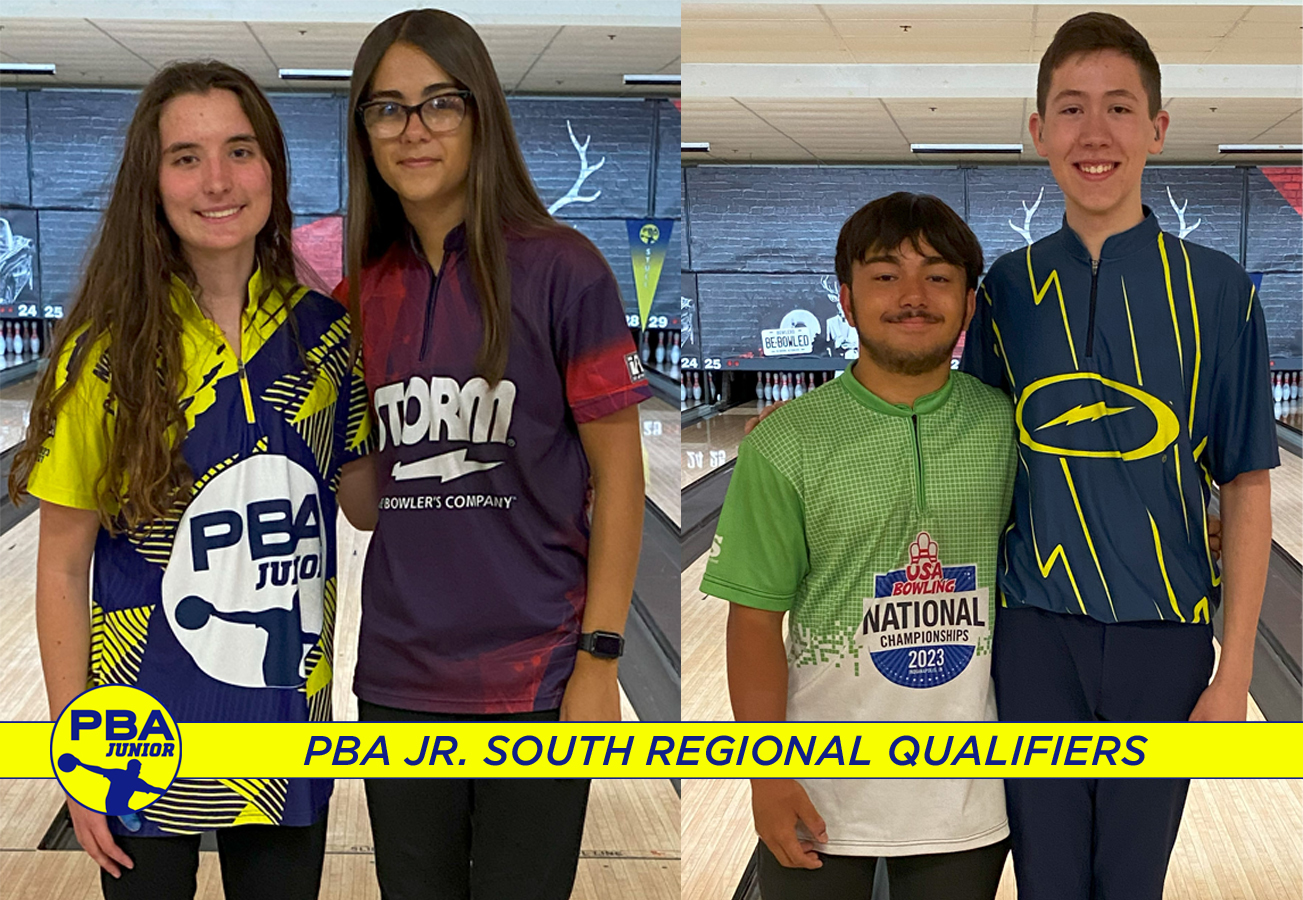 Boys: Emmanuel Guevara (Largo, FL) and Spiros Schenk (Newnan, GA)
Girls: Erin Klemencic (Powder Springs, GA) and Kaitlyn Stull (Raleigh, NC)
Spiros Schenk and Emmanuel Guevara qualified in sixth and ninth, respectively, and well behind qualifying leader Bryant Griffith. Unfortunately for Griffith, his 164-pin lead meant nothing as Guevara took him down in the quarterfinals, 2-0. Guevara stayed hot to defeat Kenneth Blake McReynolds in the semifinals and Schenck in the championship. This marks Guevara and Schenk's debut in the PBA Jr. National Championship finals.
Erin Klemencic and Kaitlyn Stull, the defending U18 Girls PBA Jr. National Champion, secured their second consecutive trips to the PBA Jr. National Championship Finals. They each faced elimination in their first best-of-three-games match, but rallied four straight game victories to reach the finals.

Boys: Mel Sim (Queens Village, NY) and Joseph Dominguez (Manalapan, NJ)
Girls: Melia Mitskavich (DuBois, PA) and Kayla Starr (Crofton, MD)
Mel Sim and Joseph Dominguez are the embodiment of "it's not how you start, it's how you finish." Sim earned the No. 13 seed for the match play bracket, while Dominguez snuck in as the No. 15 seed. But once match play began, both players locked in.
Dominguez cranked up his average from 187 during qualifying to over 226 in match play; Sim averaged nearly 240 in match play, compared to 188 during qualifying. Sim got the best of Dominguez in the championship, 2-1, but both players clinched their first-ever trip to the PBA Jr. National Championship Finals.
In the girls division, Melia Mitskavich obliterated the field during qualifying. She averaged more than 21 pins per game better than the next-best competitor and earned the No. 1 seed. Mitskavich and Kayla Starr, who earned the No. 3 seed, marched through the 12-player bracket to punch their tickets to the PBA Jr. National Championship Finals.
This will be the second career finals appearance for both girls and Starr finished as the national runner-up in 2022.
Boys: Devin Titus (Machesney Park, IL) and Keaten Bieri (Letts, IA)
Girls: Abigail Starkey (Schaumburg, IL) and Gianna Brandolino (Channahon, IL)
PBA Jr. ambassador Landin Jordan stole the show in the boys division, firing 300-268-300 to close the third round of qualifying and cruise to the top seed. However, the 2022 national champion was eliminated in the semifinals by first-time finals advancer Keaten Bieri. Bieri then fell to Devin Titus, another first-time finalist, in the championship.
On the girls' side, we could have copy and pasted from 2022's regional qualifier as Abigail Starkey once again defeated Gianna Brandolino in the championship match. Brandolino averaged nearly 224 to earn the No. 1 seed, while Starkey averaged over 212 to snag the second seed; no other player finished within 350 pins of Starkey. This marks the second career finals trip for both highly-accomplished players.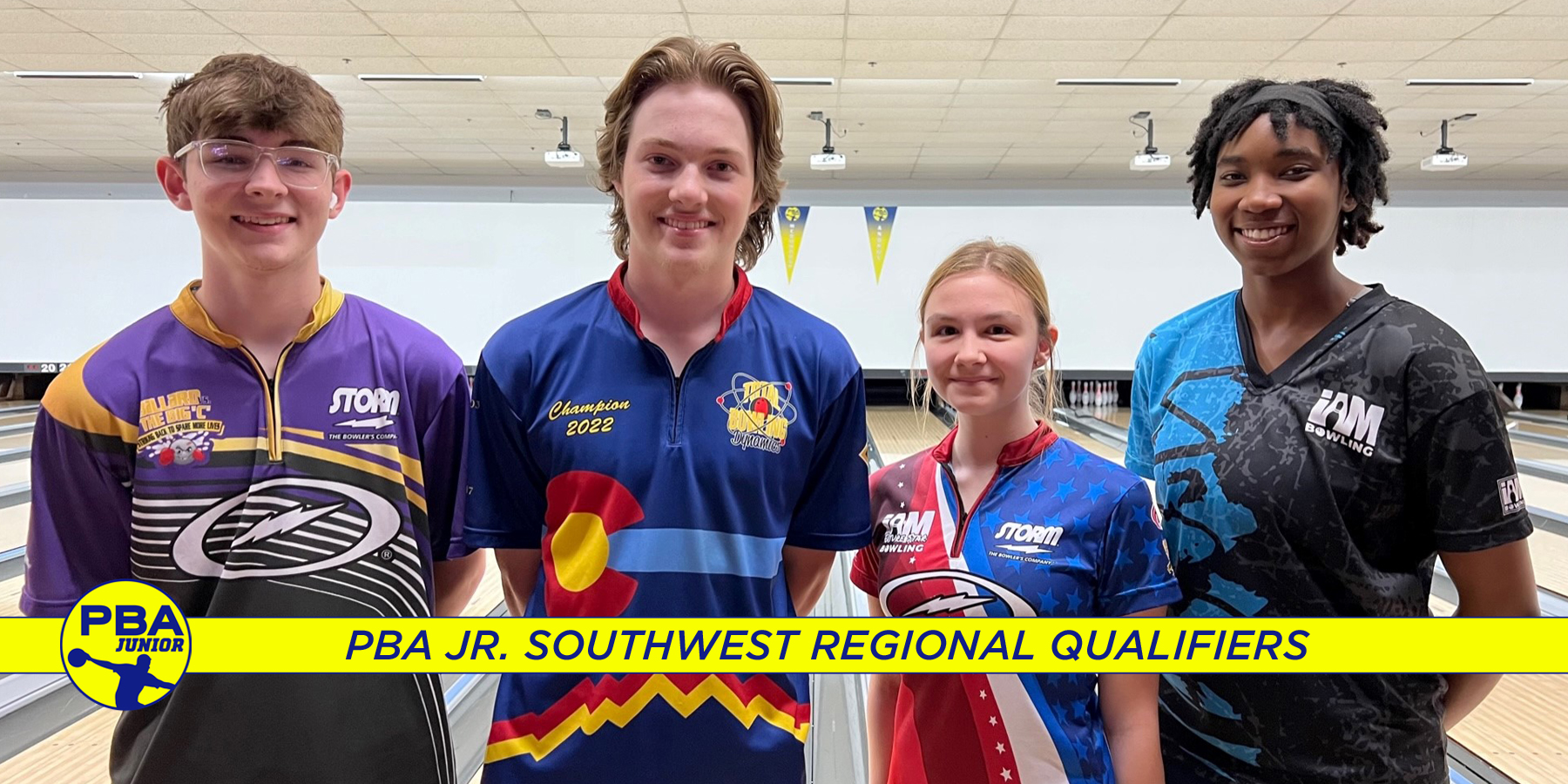 Boys: Dmitri Richardson (Greenwood Village, CO) and Keegan Alexander (Killeen, TX)
Girls: Morgan Kline (Myerstown, PA) and Victorya White (Arlington, TX)
The high-scoring Southwest region saw 12 boys average over 200, but none of the top three qualifiers were able to make it out of match play. Dmitri Richardson, the No. 7 seed, and fourth-seeded Keegan Alexander prevailed to clinch their first career PBA Jr. National Championship Finals appearance.
In the girls division, two more first-time finalists emerged in Morgan Kline and Victorya White. They prevailed over defending national runner-up Bella Love Castillo, who qualified first, and Olivia Phillips to punch their tickets. Kline defeated White in the championship, 2-1.
Boys: Elias O'Hollaren (San Diego, CA) and Ernesto Reynoso (Folsom, CA)
Girls: Katelyn Abigania (San Diego, CA) and Avery Domaguin (San Diego, CA)
To say that Elias O'Hollaren dominated qualifying in the boys division of the West Region would be a massive understatement. O'Hollaren topped 200 in each of his 15 games — in fact, his second-lowest game was 222 — and averaged over 241 to lead the field by nearly 400 pins. His dominance (and 200-plus streak) continued through match play as he defeated Ernesto Reynoso in the championship. O'Hollaren and Reynoso will make their PBA Jr. National Championship Finals debuts.
Katelyn Abigania has turned winning the West Region qualifier into an annual tradition. This marks her third victory and fourth finals appearance — the most of any player. San Diego's experience will be felt in the finals as Avery Domaguin will make her third consecutive finals appearance as well.
The PBA Jr. National Championship Finals will be held in early 2024 alongside a PBA Tour stop. More information will be available at a later date.
Past Champions
2023 — Kaitlyn Stull and Jacob Robertson
2022 — Jillian Martin and Landin Jordan
2021 — Jillian Martin and Spencer Robarge
More information on the PBA Jr. program is available here.