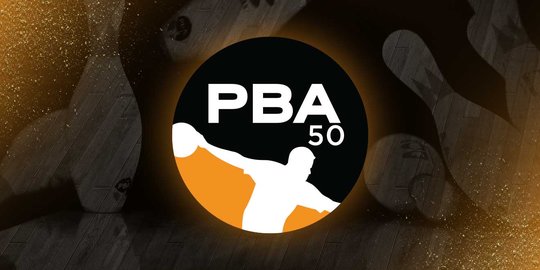 Williams Jr. maintains lead at PBA50 Bud Moore Classic
May 15, 2022
Jill Winters
Sterling, Virginia – Walter Ray Williams Jr. is the all-time leader with 15 PBA50 Tour titles and he is looking to increase that number.
During his second eight-game qualifying block on Sunday, he bowled 214, 246, 246, 239, 259, 201, 182 and 255 for a two-day total of 3,837 to maintain his lead at the PBA50 Bud Moore Classic.
For the second day in a row, he committed to using his Brunswick Defender Solid.
"Today, they seemed tighter and more wet-dry," Williams Jr. said. "My carry wasn't quite as good. Fortunately, the last game I managed a seven-bagger to sneak into the lead."
The B squad took to the lanes first and Michael Haggitt had the hot hand rolling two 300's during the final eight-games of qualifying.
The tall lefty shot 205, 248, 265, 300, 226, 232, 257 and 300 for 2,033. He relied on two Track Paragon's one drilled pin-up and one pin-down.
"I found a ball that matched up, stayed soft with it at the bottom and got it to the right part of the lane," Haggitt said. "I've rushed through games before and that has been my downfall. I am focused on staying slow and with the shots."
For Haggitt, he noticed earlier in the season he started throwing shots instead of making shots. He admits he learned a lot from his defeats in bracket match play at the PBA50 Granville Financial Open and he is now taking more time between shots to stick to his process.
He felt the lanes during the first part of the day Sunday forced the field to play about a zone further right and play deeper.
Jeff Johnson rolled the third 300 on the day in game 15. Tony Franklin was the last player to make the cut at 3,489.
The top 33 now move on to the five-game advancers round, starting at 9 a.m. ET Monday, with all pins carrying forward. The field will then be cut to the top-24 for bracket match play with all pins being dropped. The final five players will compete in the stepladder finals, being held at 8:30 p.m. ET inside Bill Moore's home. Watch all of the action on BowlTV.
Follow the PBA50 Bud Moore scoring at PBA50 Bud Moore Classic | PBA
Top 10 PBA50 Bud Moore Classic
Walter Ray Williams Jr. 3,837
Michael Haggitt 3,820
Bobby Hall II 3,795
Michael Haugen Jr. 3,787
Dave Johnson 3,782
Mike Dias 3,739
Dino Castillo 3,715
Adam Monks 3,693
Warren Eales 3,671
Bob Learn Jr. 3,665