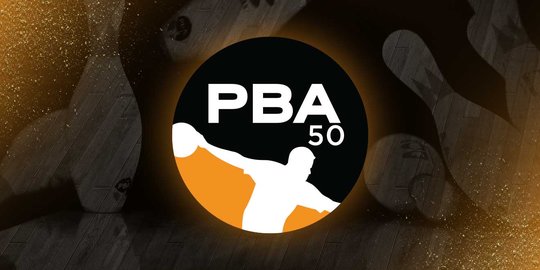 Williams Jr. leads day one qualifying at PBA50 Bud Moore Classic
May 14, 2022
Jill Winters
Sterling, Virginia – Walter Ray Williams Jr. almost had a perfect start to his Saturday.
The righty had the first 11 strikes before his final shot in game one came up a bit high resulting in a 4-pin for a 299 game. From that point on, he continued to use his Brunswick Defender Solid for the remaining seven games posting 1,995, an average of 249.38.
"I could throw the ball almost anywhere and it was high flush," the PBA50 Bud Moore Classic leader said. "I throw the ball straighter than most guys, even on the Senior Tour, and it worked out great for me."
Williams Jr. also had 255, 258, 223, 243, 255, 224 and 238. He didn't have to make any big moves on the lanes, it was more about adjusting his eyes and watching the pins fall for him.
He has a 27-pin lead over Dave Johnson. Michael Haugen Jr, Jason Couch and Bobby Hall II round out the top five.
After Williams Jr. finished his first eight-game qualifying block inside Bowl America Dranesville, he drove over an hour away to practice horseshoe pitching. A few weeks ago, he won the Florida State Men's Championship and within the next couple of days he needs to decide if he will give up bowling an upcoming PBA50 tournament to compete in the World Horseshoe Pitching Tournament.
The B squad will begin the final eight games of qualifying starting at 9 a.m. ET Sunday, while the A squad will get underway at 3:30 p.m. The top 33 will advance and all pins will carry forward into Monday. Catch all PBA50 action exclusively on BowlTV.
Follow the PBA50 Bud Moore scoring at PBA50 Bud Moore Classic | PBA
Top 10 PBA50 Bud Moore Classic
Walter Ray Williams Jr. 1,995
Dave Johnson 1,968
Michael Haugen Jr. 1,963
Jason Couch 1,891
Bobby Hall II 1,882
Pete Weber 1,881
Mike Dias 1,858
Tom Hess 1,840
Ricky Schissler 1,837
Dino Castillo 1,836