PBA Regional Tour Recap: Darren Tang Takes Home Two Regional Titles, Maldonado Fights to The Finish at Firelake
May 5, 2022
Chase Kaufman
Nine events have yet to be covered, and this is just the start of a busy regional summer all across the United States. The mini Hawaii slate wrapped up early last week before continuing onto California, while the Central, South, Midwest, and Southwest all handed out banners and points as well.
West Region
PBA Schofield Barracks Open
After completing the first event in Pearl City, bowlers moved 11 miles northwest for the Schofield Barracks Open. The scorpion pattern tested the bowlers all weekend as Keith Odette found the 12th and final spot at -54. The 28-year-old Darren Tang took the lead into match play at +110, but from there, the tides seemed to turn Odette's way as he launched into first without a demerit on his scorecard. Odette went 8-0 and took the one seed, Darren Tang dropped to the two spot, and Nick Borgaro booked the three seed for the mini stepladder.
Looking for regional title number 10 to add to his one national title, Tang took down Borgaro 196-172. After falling to Odette twice in match play, Tang got his revenge when it mattered most. Tang took the title 202-161 and $2,500 and vaulted up the West Region standings.
PBA Schofield Barracks Open Final Standings
Darren Tang, 2,500 points, $2,500
Keith Odette, $1,600
Nick Borgaro, $1,250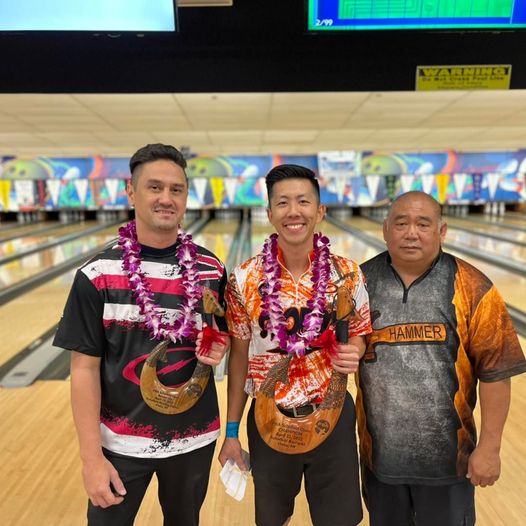 PBA West Double Decker Lanes/Classic Sports Open
After a couple of events in Hawaii, West Region competitors crossed back over the Pacific to Rohnert Park, California, about 50 miles north of San Francisco.
Looking to capitalize on his recent win at the Schofield Barracks Open, Darren Tang qualified second at +242, only to be outdone by Michael Fitzgerald at +305. The lead moved back and forth between the two bowlers all day long until they met for position round for game number 12. Bringing a 64-pin deficit into the last game, Fitzgerald needed a 35-pin victory to take the title. The Arizonian attained a 48-pin lead through eight frames and was on his way to taking the title until a split in the ninth dashed his hopes. Tang struck on his first shot in the 10th to clinch his 11th regional title and deepen his points lead in the West.
PBA West Double Decker Lanes/Classic Sports Open Final Standings
Darren Tang, 2,500 Points, $2,300
Michael Fitzgerald, 1,500, $1,300
Curtis Woods Jr., 0, $1,100
Matt Zweig, 950, $950
Jim Pratt, 850, $900
You can check out the West points leaders here.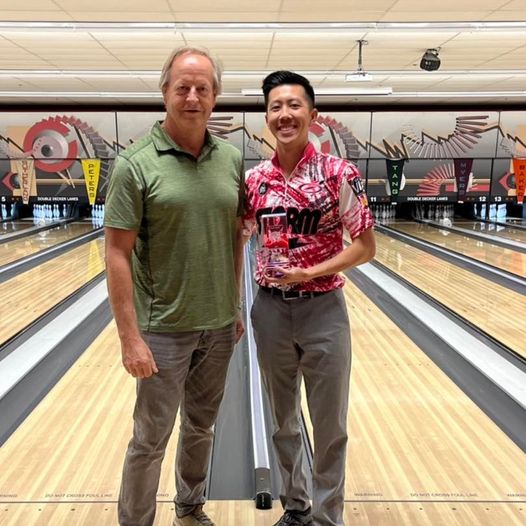 Central Region
PBA ChampionsEdge Bowling Matthews Open (Non-Champions Event)
In North Carolina, plenty of players came into Bowlero Matthews looking for their first PBA title. Connor Breaman made the first attempt at taking first place with a 1,502 after seven games to take the early lead. However, that lead got thrown out the window as the single-elimination bracket got underway. The top four qualifiers got double byes, the next four got single byes, and the rest duked it out starting from round one.
Breaman still made the final four and defeated Josh Lewis in the semifinal match 213-202. James Magennis squeaked by Colin Champion in the lower half semifinal 257-253 and promptly went to the finals and defeated Breaman 221-152. Magennis claimed his first regional title and $1,500.
PBA ChampionsEdge Bowling Matthews Open Final Standings
James Magennis, $1,500
Connor Breaman, $1,100
Colin Champion, $950
Josh Lewis, $950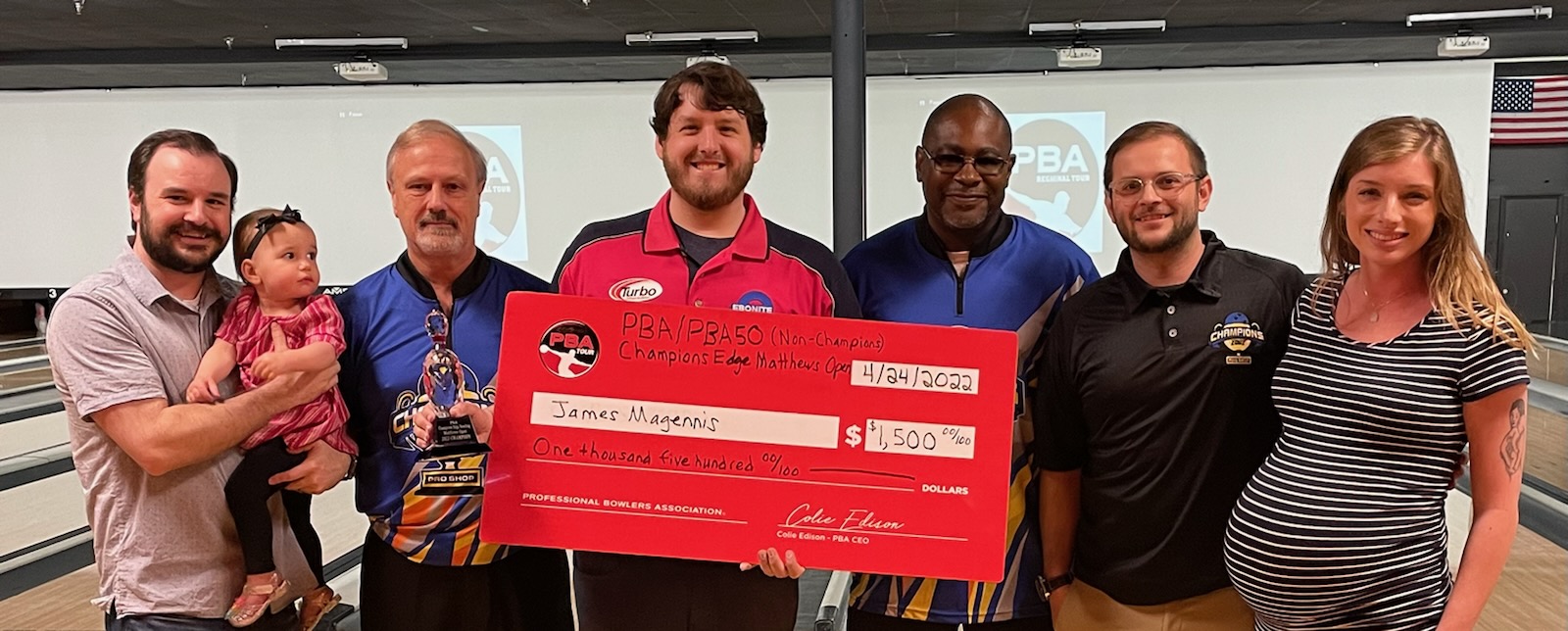 PBA50 ChampionsEdge Bowling Matthews Open
Simultaneously, Bowlero Matthews held the PBA50 version of this tournament as the top 16 advanced to the brackets. The top four got a double bye, and the next four got a single bye. Adam Monks, Dwayne Watkins, James Winterfield, and Jeff Himes all grabbed a double bye, but only Himes ended up winning his match in the round of eight. Himes won again in the semifinals over Richard Beeson 226-224, while Jan Brown II took down Dennis Carlin in the other semifinal, 224-217. In the final bout, Brown II shot a 190 to Himes' 158 to take home $1,500 and his first PBA banner.
PBA50 ChampionsEdge Bowling Matthews Open Final Standings
Jan Brown II, $1,500
Jeff Himes, $1,100
Richard Beeson, $950
Dennis Carlin, $950

PBA Bowlero/Findlay Central Open
It wasn't a sprint at AMF Sportsman Lanes in Ohio on the 24th, but the one-day event didn't allow the bowlers much time to collect their thoughts with 16 games to shoot on the day.
Killian Kirkpatrick cruised on the Viper pattern going +139, 68 pins ahead of second-place Jean Perez. After a short lunch break, the bowlers had eight games of match play to go. Seven games later, Justin Knowles held the lead, but Perez sat within striking distance. Knowles only held a 12-pin lead, so Perez just needed to win the match to pass Knowles. Perez did just that, defeating Knowles 233-223. Neither third nor fourth place passed Perez, so the Puerto Rico native grabbed the first regional title of his career.
PBA Bowlero/Findlay Central Open Final Standings
Jean Perez, 5,000 points, $2,700
Justin Knowles, 3,000, $1,425
Michael Jachcinski, 2,300, $1,150
Graham Fach, 1,900, $1,000
David Northouse, 1,700, $950
You can check out the Central points leaders here.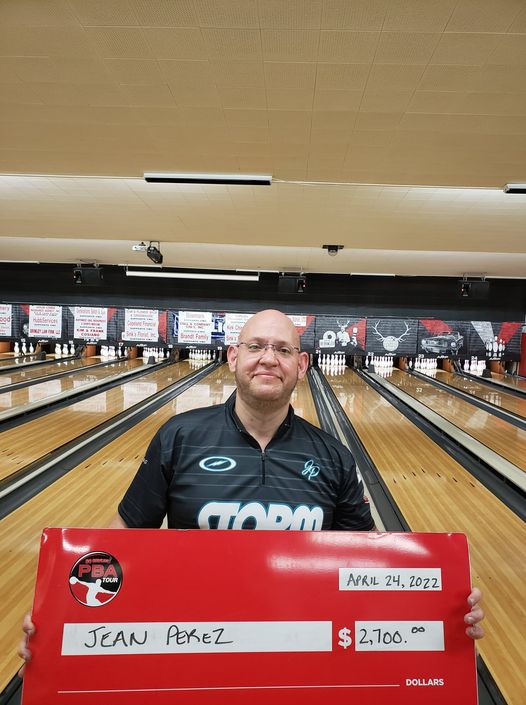 Midwest Region
PBA Petersen Classic Midwest Championship
The home of this year's World Series of Bowling, Bowlero Wauwatosa hosted the Petersen Classic Midwest Championship to 27 participants looking to add 2,000 points to their RPI hopes and $2,500 to their wallets.
Local Nathan Michalowski led qualifying at -55, while Mitchell Shumway took the final spot at -161, displaying the difficulty of the pattern put out over the weekend. On Sunday, the top eight came back for another eight games, this time head to head.
Benjamin Martinez and Kevin McCune held the top two spots with just one game of position round to go, but Michalowski and David Beres weren't out of the picture either. Martinez needed seven pins on the fill ball to take the title and he did just that, leaving the 1-2-4. Martinez got the better of McCune in the final game 182-181, and Michalowski nor Beres passed Martinez, giving him the title by 68 pins.
PBA Petersen Classic Midwest Championship Final Standings
Benjamin Martinez, 2,500 Points, $2,000
Kevin McCune, 1,500, $1,400
David Beres, 1,150, $1,100
Nathan Michalowski, 950, $900
Nate Purches, $800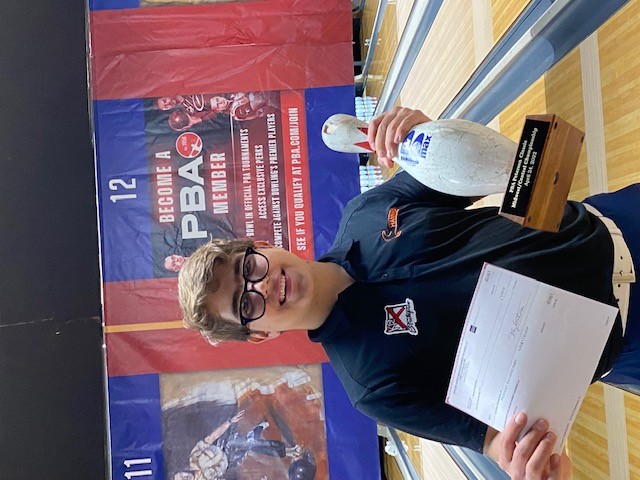 South Region
PBA Lee-Hi Lanes Salem Open
Only two games in the entire house surpassed the 270 mark on Saturday during qualifying, and both came at the hands of qualifying leader Matt Taylor. A 286 in game four and a 279 in game eight helped propel Taylor up the leaderboard to the lead at +275, almost 100 pins higher than second place. Taylor continued his pursuit of the title the following day, staying atop the standings with just one game under 200. With just the position round to go, Taylor built himself a lead of over 150 pins and increased it to 225 after the final match. Being the first event to accumulate points in the South Region, Taylor's performance put him in first place through one stop.
PBA Lee-Hi Lanes Salem Open Final Standings
Matt Taylor, 2,500 Points, $3,500
Colin Champion, 1,500, $1,800
Bryan Hahlen, 1,150, $735
Ryan Ciminelli, 950, $725
Kennon McFalls, 850, $715
You can check out the South points leaders here.
Southwest Region
PBA FireLake Shawnee Southwest Region Open
Along with hitting the slots and tables, plenty of recognizable names also competed at the FireLake Shawnee Open this past weekend. Thanks to a 300 in game number five, Stu 'Beef' Williams led the field of 120 during qualifying with a 1955 for his eight games. Players that followed Williams in the standings did not lack popularity either, as Ildemaro Ruiz Jr., Shawn Maldonado, Packy Hanrahan, Mykel Holliman, and Anthony Simonsen snagged the 2-6 spots. Maldonado gained traction during the advancers round and slid up to the top spot. He stayed in cruise control through match play, taking the title by 152 pins to earn a cool $6,000.
PBA FireLake Shawnee Southwest Region Open Final Standings
Shawn Maldonado, 2,500 Points, $6,000
Arturo Quintero, 1,500, $3,750
Ildemaro Ruiz Jr. 1,150, $2,300
Sean Lavery Spahr 950, $1,500
François Lavoie 850, $1,250
You can check out the Southwest points leaders here.
Once again, plenty of events wait in the wings as bowlers continue racking up points to move on to the Regional Players Invitational at South Point Bowling Plaza. To check out the rest of the schedule, click here.