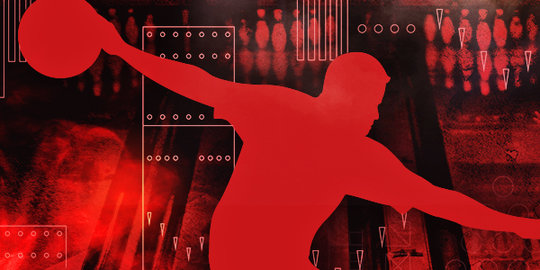 USBC Announces Rule Change for Six Bowling Balls
With regards to the USBC decision to ban select bowling balls from different levels of its certified competition, there may be some confusion over what equipment is allowed in the PBA. The following is intended to clarify the situation relative to the PBA.
To review Tuesday's United States Bowling Congress announcement, the USBC prohibited the following six previously-certified bowling balls from use in USBC national events (including this week's USBC Masters), but they remain allowed in other USBC competition (including league play): Storm Phaze 4, Storm Electrify Solid, Storm Trend 2, 900 Global Altered Reality, 900 Global Wolverine and Roto Grip UFO Alert.
All six of those bowling balls remain allowed in all PBA competition through the remainder of the 2022 PBA season. The PBA has no data or indication that those USBC certified bowling balls would fail field tests. Again, the six aforementioned bowling balls are allowed in all PBA-conducted competition, including the upcoming PBA Playoffs, PBA Tour Finals, PBA50 National Tour and PBA Regional Tour events.
The timing of Tuesday's USBC ruling, during the USBC Masters, prompted the PBA to grant its members complimentary drillings on the player services trailer for bowling balls replacing the newly prohibited equipment. While the USBC Masters is a PBA Tour major championship, the event is conducted by the USBC under USBC rules.
Related:
The Storm Spectre bowling ball, which the USBC banned from all USBC certified competition, is not allowed in any level of PBA competition.
Purple Hammer bowling balls manufactured in 2016 and 2017 were banned from USBC certified competition, and are not allowed in any level of PBA competition.
Previously, for PBA National Tour competition only, the PBA placed a 2-year shelf-life rule on all "traditional urethane" bowling balls. Balls in that category manufactured prior to 2020 are not allowed in 2022 National Tour events.