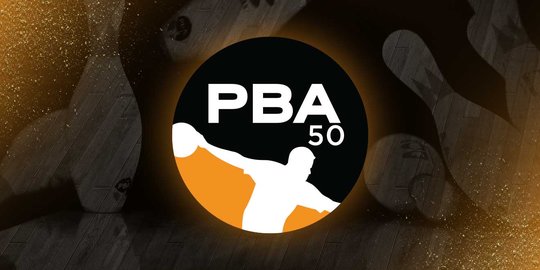 LeClair leads after qualifying at PBA Senior U.S. Open
June 20, 2022
Jill Winters
Lubbock, Texas – Brian LeClair was able to play his 'A' game during his dream block on Sunday at the 2022 PBA Senior U.S. Open but on Monday "I played maybe my d, e or f game."
Prior to his A squad competing inside South Plains Lanes, LeClair watched the B squad and noticed the front part of the lanes seemed to hook a lot more and the back part of the lanes were tighter. That is a condition he typically struggles with because of his ball roll and that showed in his first two games, 191 and 172. Luckily, he had a 164-pin cushion from the previous block, and he needed all of that.
"I didn't expect them to be that much different than they were Sunday," LeClair said. "My ball didn't pick-up, but I survived."
He went through the entire 900 Global Zen family line of balls before "the Zen Soul saved me. It rolled good at the end." That ball helped him shoot 236, 257, 202, 257 and 245 for 1,560 on the day, which was 280 pins lower than his first seven-game block. His two-day total of 3,400 keeps him in the lead over Pete Weber with 3,358 in second place.
"My last five games I averaged almost 240," he said. "I didn't have the magical look that I had yesterday, but I hung in there pretty good after I figured it out."
Thinking ahead to Tuesday and Wednesday, if LeClair is faced with the same conditions he saw early on Monday, he will be ready to adjust quicker.
"I am going to have my guard up to be wary of what it was like this morning," he said. "If that is the case then I will have a different game plan to manipulate the front part of the lane because that is where the big sand trap was today."
As for Weber, his biggest battle came at the start of the block with three splits, but he quickly found the reaction he was looking for and it was on from there. He shot 215, 279, 245, 279, 236, 205 and 259 for 1,718. He went with a brand-new Storm Infinite PhysiX for his first six games and then turned to the Storm Phaze II for his final game.
"I had the right ball and the right motion," he said. "There is something about this house that fits my roll."
The 2021 PBA50 Cup held at South Plains Lanes was Weber's first-time bowling at the Texas bowling center and he finished second to Chris Barnes.
"When you don't have to move your feet and you are comfortable, you just get into a relaxed zone," he said. "When I am relaxed, I am a lot better bowler."
With another major title up for grabs, Weber is feeling at ease. He knows what he needs to do to keep himself in contention.
"All I want to do is be on the TV show to give myself a chance to win," the 13-time PBA50 titlist said.
Parker Bohn III at 3,008 was the final player to make the cut. The top 27 players move on to the advancers round bowling five games starting at 9 a.m. ET Tuesday. The top 24 will then advance to match play round one with all pins carrying over.
They will bowl eight games starting at 2 p.m. Tuesday with the final two rounds of match play scheduled for Wednesday. The stepladder finals will start at 7:30 p.m. Wednesday. You can watch it all on BowlTV.com.
Follow PBA Senior U.S. Open scoring at PBA Senior U.S. Open | PBA
Top 10 PBA Senior U.S. Open
Brian LeClair 3,400
Pete Weber 3,358
Amleto Monacelli 3,318
Tom Adcock 3,188
Tom Hess 3,186
Dino Castillo 3,183
Lennie Boresch Jr. 3,175
Jack Jurek 3,169
James Campbell 3,160
Mark Sullivan 3,142