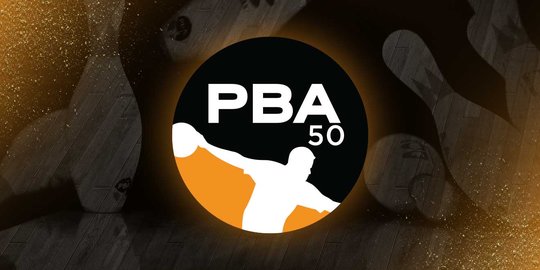 LeClair dominates day one at PBA Senior U.S. Open
June 19, 2022
Jill Winters
Lubbock, Texas – Brian LeClair posted a seven-game opening qualifying block at the 2022 PBA Senior U.S. Open that bowlers fantasize about.
The 2017 PBA50 Player of the Year began with 261, 290 and 236 for 787. He finished the block even better than he started with 279, 300 and 268 for 847. His lowest score was 206 in game four. LeClair stormed his way to the top of the leaderboard with 1,840, an impressive 262.86 average.
"That is one of those blocks that you dream about," the five-time PBA50 winner said. "I'm guessing I threw about 65 strikes in seven games. It's the U.S. Open, the pins carryover, so that feels better to have a 164-pin lead after seven games."
The Carmen Salvino 44-foot oil pattern allowed LeClair to play fairly straight "using my 'A' game roll and it just seemed to work all day." He admits he made some really bad mistakes early in game four, so he changed balls to a 900 Global Zen Master and the strikes just kept coming.
"I got my head back on my shoulders because it wasn't there for the first few frames (in game four)," he said. "When you match up the right way and your ball is going through the pins the right way good things happen."
Pete Weber got the B squad off to a strong start rolling 11-straight strikes before leaving a 7-10 split for a 298. He led the squad with 1,640 which puts him in third place followed by Amleto Monacelli at 1,632. Tom Adcock and Mark Sullivan are tied for fifth at 1,629.
There is still a long way to go in this tournament. The field will bowl seven more games of qualifying starting with the B squad at 9 a.m. ET Monday and the A squad at 2 p.m. at South Plains Lanes.
Twenty-seven cashers will advance, and pins carry forward on Tuesday during the advancers round and round one of match play. Two more match play rounds will play out on Wednesday before the stepladder finals begins at 7:30 p.m. ET Wednesday. Watch all of the action on BowlTV.com.
Follow PBA Senior U.S. Open scoring at PBA Senior U.S. Open | PBA
Top 10 PBA Senior U.S. Open
Brian LeClair 1,840
James Campbell 1,676
Pete Weber 1,640
Amleto Monacelli 1,632
Tom Adcock 1,629
Mark Sullivan 1,629
Dino Castillo 1,617
Jack Jurek 1,610
Warren Eales 1,607
Parker Bohn III 1,579