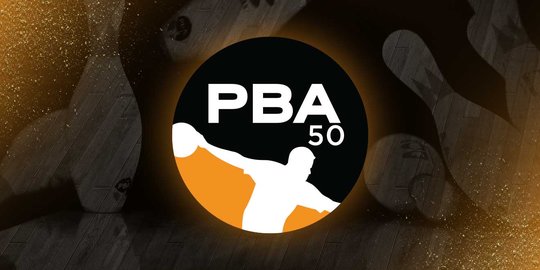 Brian LeClair maintains top spot at PBA Senior U.S. Open
June 21, 2022
Jill Winters
Lubbock, Texas – For the third straight day, Brian LeClair has seen his name at the top of the leaderboard at the 2022 PBA Senior U.S. Open and he is hopeful it stays that way for one more day.
It was another challenging day at South Plains Lanes for the 27 bowlers who made it to the advancers round Tuesday morning. LeClair averaged 219 to hold a 57-pin lead over Pete Weber who remained in second place after the first part of the day.
It was even more grueling for the 24 bowlers that then moved on to eight games of match play in round one. LeClair averaged 212 for his eight-game block posting a 5-3 record. He felt like again his heavy ball roll was not the right combination for posting high scores, but he was able to stay on top.
"It was a struggle all day for me," he said. "The front part of the lanes, that sand trap from yesterday, is getting bigger and the front is a disaster. It is really hard to get to your spot and still have energy left down lane."
After losing to Chris Barnes 207-203 in the fourth game of match play, LeClair changed his strategy and aimed to play it safe the rest of the way. He moved back to the right and tried to control the pocket. He knew he probably wouldn't strike much but he wanted to avoid splits and felt scores in the low 200s would work. He did just that winning three out of his last four matches with games of 205, 202, 246 and 194.
"The lanes were so scorable the first day and even a little bit the second day that you were used to striking," he said. "Now you are throwing good shots that are splitting and that is going to mess with you mentally. Mentally and physically, it is going to get harder too."
Looking ahead to Wednesday's final day, LeClair planned to talk with Storm Tour Ball Rep Del Ballard Jr. about drilling a Roto Grip Rubicon UC2 that might clear the front of the lane and be a bit stronger down lane to help him earn a major title and lead the PBA Senior U.S. Open wire-to-wire.
"It's going to be hard for me to hold-off the guys who have been gaining on me the last two days," the New York native said. "I hope that I can find enough to at least make the top five and then anything can happen in a one-game match."
Two players made the biggest move up the standings. Jack Jurek shot 1,140 in the advancers round and a blistering 1,900 in match play. He started Tuesday in eighth place and now sits in second. He did shoot the fourth 300 game of this tournament in the seventh game of match play. Chris Barnes also had himself a big day. He went from 12th place through qualifying into eighth after the advancers to third place. He averaged 229.2 in the advancers round and 232.88 during eight-games of match play.
Amleto Monacelli and Chris Warren had the best match play records on Tuesday, both going 7-1 to add 210 bonus pins to their grand totals. They round out the top five.
The remaining 24 players will bowl eight games of match play starting at 9 a.m. ET Wednesday followed by the final eight games of match play starting at 2:30 p.m. ET. The top five bowlers remaining will advance to the stepladder finals set to begin at 7:30 p.m. Wednesday. You can watch it all on BowlTV.com.
The winner will earn a major PBA50 title along with a check for $12,500.
Follow PBA Senior U.S. Open scoring at PBA Senior U.S. Open | PBA
Top 10PBA Senior U.S. Open
Brian LeClair 6,341
Jack Jurek 6,329
Chris Barnes 6,297
Amleto Monacelli 6,279
Chris Warren 6,248
Pete Weber 6,202
Dino Castillo 6,175
Tom Adcock 6,173
Tom Hess 6,147
Lennie Boresch Jr. 6,137