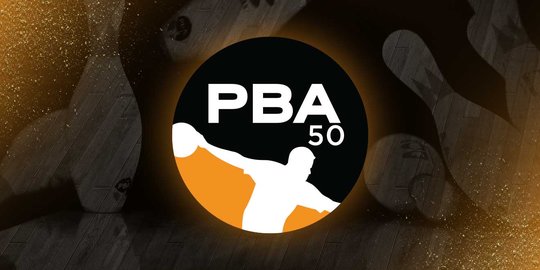 Brad Angelo has a slight lead at PBA50 Odessa Open
June 24, 2022
Jill Winters
Odessa, Texas – This is Brad Angelo's second year on the PBA50 and once again he is putting himself in position to make another stepladder.
During the first day of qualifying at the PBA50 Odessa Open on Friday, Angelo shot 276, 215, 268, 235, 249, 234, 200 and 203 for 1,880, which puts him three-pins ahead of Chris Barnes, who is in second.
"It was a hard fight today," Angelo said after his eight-game block. "Midway through the block the fronts started to hook but that is what you would expect on a pattern this short. You are forced to play somewhere like 7, 8 ,9, so that gets burned."
With everyone migrating left as the block went on, Angelo used his Roto Grip Gem for the first seven games, which allowed him to "play further right and use a lot more speed more than most of the people, so that helped crossing pairs."
He was able to execute shots and control the pocket really well to earn the top spot. Now his game plan is to stay in the top eight after Saturday's final eight games of qualifying to earn a first-round bye in match play.
"It would be fantastic to lead because this format, the seeds are so important," the right-hander said. "If you get a bye and you are the highest seed, then you have only got to win one match to guarantee the show."
Angelo has three or four ball options to choose from to attack the Del Ballard 34-foot oil pattern. He is confident in what he has to do at Diamond Lanes for the chance to make his fourth show of the season. He won his first PBA50 title at the Lightning Strikes Lanes Open in April, the first PBA50 tournament of 2022.
The 72-player field will begin bowling at 11 a.m. ET Saturday, before the top 24 advance to match play. You can see it all on BowlTV.com.
Follow PBA50 Odessa Open scoring at PBA50 Odessa Open | PBA
Top 10 PBA50 Odessa Open
Brad Angelo 1,880
Chris Barnes 1,877
Mark Sullivan 1,854
Bryan Goebel 1,824
Ricky Schissler 1,812
Dino Castillo 1,779
Tom Adcock 1,776
Lennie Boresch Jr. 1,775
Walter Ray Williams Jr. 1,747
Joel Carlson 1,744