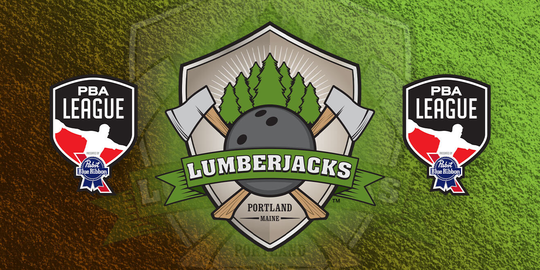 Portland Lumberjacks Win Anthony Division Finals
July 6, 2022
Nolan Hughes
The Portland Lumberjacks will bowl for their third straight Elias Cup title on Sunday afternoon.
The Portland Lumberjacks returned to Bayside Bowl in Portland, Maine aiming for a PBA League three-peat. After defeating the PBR Milwaukee Pounders in the Anthony Division Finals, they will have that opportunity on Sunday afternoon.
Portland earned the top-seed for the Anthony Division Finals after leading qualifying on Wednesday afternoon.
In the opening match, Motown rode a hot start to the win. NYC came back to force Motown to mark in the tenth frame, but Anthony Simonsen's strike sealed the victory.
In the next match, L.A. X sliced a 41-pin deficit to just one entering the tenth frame. L.A.'s Jason Belmonte struck on his first shot, then missed outside and left the 1-2-4-8. Needing just a mark, Simonsen shredded the rack to put Motown in the semifinals.
Transition caught up to Motown in the semifinal. A pair of early opens handed the Muscle their first deficit of the night. A slew of nine-spares brought the match close, but Ryan Ciminelli avenged his earlier mistake and sent the Pounders to the Anthony Division Finals.
The top-seeded Portland Lumberjacks, looking to earn their third consecutive Elias Cup title, awaited in the championship match.
A lineup change did not pay off for the Pounders, as a pair of open frames put them in a hole. Portland almost squandered the early lead with Wes Malott's 2-4-10 leave in the fifth frame. But the two-time Mark Roth MVP's conversion nearly brought the house down.
A trifecta of corner pin from the Lumberjacks gave the Pounders an opportunity. A devastating stone-8 leave from AJ Chapman in the eighth frame stalled their momentum.
Kris Prather's strike in the ninth frame ensured Malott only needed a strike for the win. The Hall of Famer delivered two, and Portland advanced to the Elias Cup Finals on Sunday.
Match scores:
Match 1: Motown defeated NYC, 247-235
Match 2: Motown defeated L.A., 239-224
Match 3: PBR Milwaukee defeated Motown, 189-185
Match 4: Portland defeated PBR Milwaukee, 223-172