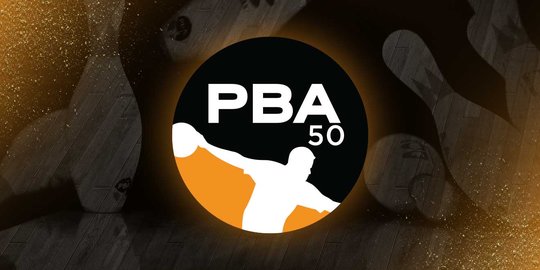 Dino Castillo leads after qualifying at PBA50 Cup
July 20, 2022
Jill Winters
Westland, Michigan – For the second straight day, Dino Castillo posted a big first game to start off his final qualifying block strong at the PBA50 Cup.
The Texas native rolled a 268 before hitting a tough pair and shooting 164. He recovered from there with 222, 212, before he made a ball change. He went from the Hammer Obsession Tour that he used all day Tuesday to an Ebonite Game Breaker 4 Pearl, which led him to 228, 237, 255 and 263 for a 16-game total of 3,817.
"They double stripped the lanes in the morning, so I knew they were going to be a little bit flatter," the 51-year-old said. "Most of the guys were moving to the left quicker, so I went to a cleaner ball to get through. That made the difference, and I held the lead."
Castillo, who is also a ball rep on the PBA national tour, knows his equipment so well which helps him when it comes to game planning a strategy for how to attack each lane condition and the transition.
"Doing the double-duty for me, I think is an advantage because I can see a clear picture of the ball motion," he said.
After 16 games of qualifying, the field was cut to the top 24. The final player in was Billy Froberg at 3,307.
"I will be bowling with Tom Hess, (Brad) Angelo and (Chris) Barnes and they move the oil differently," Castillo said about his thoughts on advancing. "I have just got to make sure I keep track of what those guys are doing to the lanes. I just have to make sure I see it."
All pins carry over into the five-game advancers round starting at 9 a.m. ET Thursday. The field will then be cut to the top 24. All pins will be dropped as they move on to three-game total pinfall bracket match play starting at 12:30 p.m. Once the final five players are determined the stepladder finals will begin at 7 p.m. Watch every frame on BowlTV.com.
Follow PBA50 Cup scoring at PBA50 Cup | PBA.
Top 10 PBA50 Cup:
Dino Castillo 3,817
Brad Angelo 3,713
Tom Hess 3,678
Parker Bohn III 3,671
Jason Couch 3,657
Jeff Austreng 3,641
Eugene McCune 3,629
Chris Barnes 3,619
Jack Jurek 3,607
Dan Knowlton 3,586