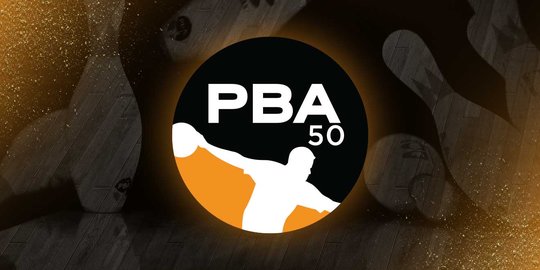 Dino Castillo day one leader at PBA50 Cup
July 19, 2022
Jill Winters
Westland, Michigan – After a two-week break in the schedule for the PBA50 Tour, Rookie of the Year front-runner Dino Castillo came out firing at the PBA50 Cup on Tuesday.
"I shot 300 out of the gate," Castillo said of his perfect start. "I just wanted to get out of the gate with a good score because usually the fresh has been my nemesis."
After enjoying a birthday weekend with his kids followed by seven days in Cancun, Mexico with his wife and friends doing "literally nothing," Castillo is at the top of the standings after posting 300, 215, 245, 268, 265, 246, 213 and 216 for 1,968, a 246 average.
"The two-week break was absolutely wonderful and a hard reset," he said. "I was on a really good run and now I am ready for the last half of the season."
Castillo used his Hammer Obsession Tour for his eight-game qualifying block and only had to make minor adjustments the last couple of games. He was able to throw the ball pretty firm earning himself a 26-pin lead over Tom Hess who was also on the B squad inside Vision Lanes.
Just behind Hess is local bowler Jeff Austreng, who never imagined himself bowling side-by-side with the likes of PBA50 players Tom Baker, Lennie Boresch Jr. and Jack Jurek. But after winning a recent tournament, he earned an entry into the PBA50 Cup, about 30-miles from his hometown.
"I don't think I slept one wink last night," the 51-year-old said. "Honestly, I was watching bowling at 3:30 in the morning. I was super excited about it, and I couldn't wait to get here."
And the right-hander couldn't be happier with his results after completing his first-ever qualifying block at a PBA50 tournament. After a great practice session Monday, he drilled a Hammer Ocean Vibe, which he admits was the right piece of equipment for him.
He had the best block on the A squad with 290, 193, 207, 214, 266, 279, 289 and 201 for 1,939, a 242.38 average. He is used to bowling on house shots like at his family's bowling center, 300 Bowl in Waterford Township. So, he quickly learned the PBA50 Don Carter 39-foot oil pattern is "way more difficult than what I am used to bowling on," which left him even more impressed by his competitors.
"This is like being at a fantasy camp watching all of these guys," the Waterford, Michigan native said. "It seems like when you are with better bowlers you just bowl better. You just want to compete."
All 95 players will bowl eight more games of qualifying Wednesday, starting with the B squad at 9 a.m. and the A squad at 3:30 p.m. ET before cutting to the top 32. All pins will carry over to Thursday. You can watch all of the action on BowlTV.com.
Follow PBA50 Cup scoring at PBA50 Cup | PBA
Top 10 PBA50 Cup:
Dino Castillo 1,968
Tom Hess 1,942
Jeff Austreng 1,939
Jason Couch 1,898
Brad Angelo 1,874
Eugene McCune 1,847
Larry Verble 1,823
Donald Hogue 1,812
Kevin Anderson 1,811
Parker Bohn III 1,807
Tony Johnson 1,807