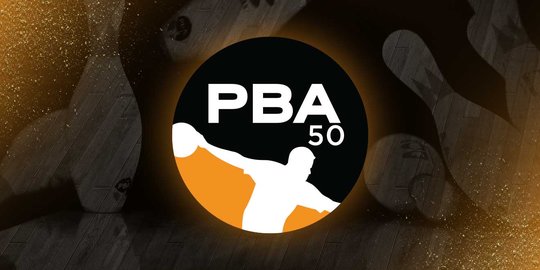 Bill Rowe maintains lead at PBA50 South Shore Open
July 27, 2022
Jill Winters
Hammond, Indiana – After some much needed TLC on his back, Bill Rowe got just the relief he needed to hold onto the lead after 14-games of qualifying at the PBA50 South Shore Open.
The righty shot 202, 265, 194, 237, 220, 214 and 213 for a two-day total of 3,312. He holds a 41-pin lead over Chris Barnes who sits in second.
"The scoring pace was lower today," he said. "The conditions were not as forgiving as they were yesterday."
He tried using the Track Paragon Solid from day one but that was not an option, so instead he went with a Brunswick Quantum EVO Pearl almost the whole day.
The B-squad took the lanes first on Wednesday and 2021 PBA50 South Shore Open champion Eugene McCune took over the lead. He posted scores of 263, 197, 234, 255, 269, 230 and 230, averaging 239.71 on the day. He is currently in third place.
"I think I must have got the good pairs," he said. "I tend to drift more in at this house and just try to stay soft and play inside."
His game plan and knowledge of Olympia Lanes having won twice in this bowling center is paying off. His arsenal included the 900 Global Wolverine Dark Moss and a Storm Nova with a little more surface on it to get the ball to pick up better.
John Marsala was the last player to make the cut at 2,940.
They will bowl five games in the advancers round starting at 10 a.m. ET Thursday before the top 24 move on to three-game total pinfall match play starting at 1:30 p.m. ET.
The stepladder finals are scheduled to begin at 8:30 p.m. ET all exclusively on BowlTV.com.
Follow PBA50 South Shore Open scoring at PBA50 South Shore Open | PBA
Top 10 PBA50 South Shore Open
Bill Rowe 3,312
Chris Barnes 3,271
Eugene McCune 3,247
Brad Angelo 3,186
Lance Lorfeld 3,136
Tom Hess 3,102
Lennie Boresch Jr. 3,095
Christopher Keane 3,086
Michael Haugen Jr. 3,068
Chris Gibbons 3,042