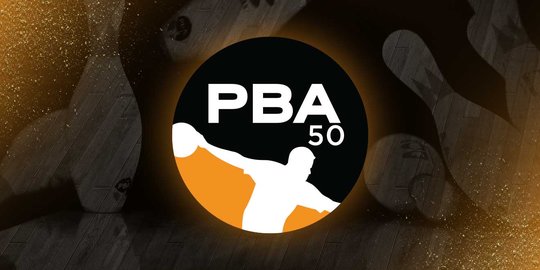 Big block earns Bill Rowe the lead at the PBA50 South Shore Open
July 26, 2022
Jill Winters
Hammond, Indiana – Despite nursing a bad back, the pain Bill Rowe feels is a lot less after averaging 252.43 for his first seven games of qualifying Tuesday at the PBA50 South Shore Open.
The decorated Canadian shot 278, 241, 226, 279, 237, 269 and 237 for 1,767 to lead the field inside Olympia Lanes.
"It might have been one of the best blocks I have ever bowled," the 57-year-old said.
The right-hander exclusively used his Track Paragon Solid for the entire block. He felt it read the 44-foot Billy Hardwick oil pattern well and it was just one of those days when everything seemed to work. He admits he was able to stay loose while crossing with longtime friend Michael Haugen Jr. and Peter Knopp, who he had bowled against several times in international competition.
Rowe has bowled in three previous PBA50 tournaments this season cashing in all. His best finish was 17th at the PBA50 Granville Financial Open, also bowling on the same oil pattern.
"I came in with a little bit of confidence," he said. "It has been a pretty successful year. I have been in the hunt but never a big overall finish. Definitely knocking on the door though."
He holds a 163-pin lead over Tom Carter. In third is Lennie Boresch Jr. followed by Tom Adcock. John Burkett and Brian LeClair are tied at 1,570 in fifth place. Defending champion Eugene McCune is one pin behind them. Christopher Keane of Cape Coral, Florida rolled a 300 in game six as he sits in ninth place.
The entire field will bowl seven more games of qualifying starting with the B-squad at 10 a.m. ET Wednesday followed by the A-squad at 3 p.m. ET. The top 30 bowlers will advance after that with all pins carrying forward into Thursday's final day. Watch all of the PBA50 action exclusively on BowlTV.com.
Follow PBA50 South Shore Open scoring at PBA50 South Shore Open | PBA
Top 10 PBA50 South Shore Open
Bill Rowe 1,767
Tom Carter 1,604
Lennie Boresch Jr. 1,600
Tom Adcock 1,580
John Burkett 1,570
Brian LeClair 1,570
Eugene McCune 1,569
Chris Barnes 1,567
Christopher Keane 1,561
Jeff Snuffer 1,556