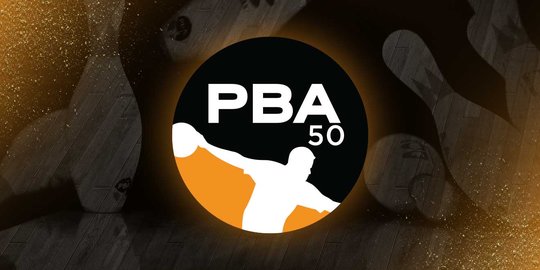 Williams Jr. hammers the pocket at PBA50 David Small's Jax 60 Open
August 14, 2022
Jill Winters
Jackson, Michigan – Walter Ray Williams Jr. dominated the field averaging more than 250 on Sunday to move into first place after two days of qualifying at the PBA50 David Small's Jax 60 Open.
The legend who has 123 PBA and PBA50 titles combined shot 265, 265, 233, 256, 238, 277 and 229 for 1,763, relying on his Hammer Black Widow Pink urethane. He holds a 137-pin advantage over Jack Jurek, who rolled games of 299 and 300 in his second seven-game block.
"It was one of the best blocks I've had in a while," Williams Jr. said. "My carry just continued from last night the last few games. I didn't get tapped until the 10th frame of the third game today."
He admits he did miss the pocket a few times during his incredible block but once again his Pink Hammer got the job done.
"So far, my ball is working absolutely awesome," he said. "My reaction and my carry are phenomenal, and I hope that continues. I have never averaged over 250 in a PBA tournament in my lifetime ever, but I've had quite a few blocks that I have averaged over 250."
Brad Angelo is looking to bookend his second year on the PBA50 with his second career victory after winning the first tournament of the year at the 2022 PBA50 Lightning Strikes Lanes Open.
The New York native was consistent in his 14-games of qualifying. He finished with 1,616 on Saturday and 1,617 on Sunday for 3,233, an average of 230.93.
"I used an old (Roto Grip) Show Off that has been lying next to stale potato chips in my car and my (900 Global) Altered Reality," he said about his arsenal he has used for both days. "One of my strengths is being able to manipulate ball motion off the friction. With this shorter pattern there is quite a lot of friction, so I feel more comfortable bowling on a shorter pattern."
Angelo finished third at the PBA50 Odessa Open in June on the same Del Ballard 34' oil pattern. He hopes to capitalize on his game matching up well with the pattern heading into Monday's final day of the season. Angelo has had five top-five finishes for "another solid season."
After 14-games of qualifying the field was cut to the top 39. The last player in was Joel Carlson at 2,930.
They will bowl five games in the advancers round starting at 9 a.m. ET Monday. The top 24 then move on to head-to-head bracket match play consisting of three-games with total pins winning. The field will keep bowling until the top five bowlers qualify for the stepladder finals set to begin at 7:30 p.m. ET. Watch the final PBA50 tournament of the season only on BowlTV.com.
Follow PBA50 David Small's Jax 60 Open scoring at PBA50 David Small's Jax60 Open | PBA
Top 10 PBA50 David Small's Jax 60 Open
Walter Ray Williams Jr. 3,423
Jack Jurek 3,286
Brad Angelo 3,233
Michael Haggitt 3,177
Amleto Monacelli 3,174
Tom Adcock 3,169
Brian LeClair 3,130
Dino Castillo 3,123
Parker Bohn III 3,091
Bryan Goebel 3,088