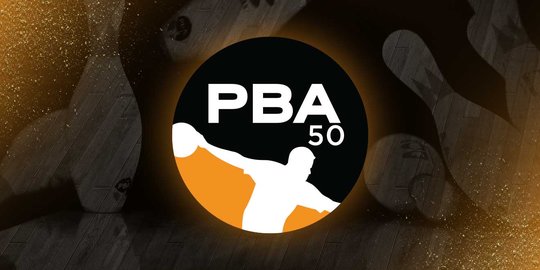 Huge block surges Tom Adcock into the lead at PBA60 Tristan's T.A.P.S. Memorial
August 22, 2022
Jill Winters
Columbus, Ohio – The bowler many players can't believe is 60 years old powered his way to the top of the leaderboard. Tom Adcock averaged 240.5 during his eight-game qualifying block at the 2022 PBA60 Tristan's T.A.P.S. Memorial to move into first place.
With a later than scheduled start due to two separate power outages on Sunday, the entire field battled through eight more games then had to finish up game eight from Saturday to complete their 16-games of qualifying inside Wayne Webb's Columbus Bowl.
Adcock surged into the lead after starting his day in 16th place. He opened up with 278, 279 and 247 for 804. That was followed up with 247, 279, 192, 207 and 195 for 1,924.
He said Storm PBA50 Tour Manager Kelly Kulick has been invaluable to him throughout the season but especially on Saturday as she got him to see the lanes differently. She encouraged him to move left and play steeper. He feels that was the key to his big block.
"I took that mindset to start Sunday on the fresh," he said. "It is a bowler's dream when you can match up, have the right ball in your hand and the conditions favor you. You strike almost every shot you throw in the pocket."
"I started at +118, so I told somebody if I could get off to a good start my goal is to get to +400," he said about his original mindset on Sunday. "I got to +400 pretty quick, so it worked out good."
He used his Storm Dark Code for the 804 series. He switched to his 900 Global Zen in game four and stuck with that part way through game eight before switching to a shiny 900 Global Zen Soul to finish strong over his final four frames to salvage a 195.
After the block was completed, all bowlers returned to the pair of lanes they had started their eighth game on Saturday. They all got one shot on each lane then got started.
Adcock had originally doubled, so he used his shiny Zen Soul and missed the head pin in practice. So chose to use his Zen and shoot 241 for an overall total of 3,683.
"It was good relief," he said to be done with qualifying as the top seed. "I am now going to go in there and take care of my own business."
Amleto Monacelli is in second followed by Peter Knopp, John Chapman, and Bryan Goebel round out the top five.
They finished qualifying around 12:15 a.m. The final player to make the cut was Tom Baker at 3,330.
The top eight players earn a two-round bye. Qualifiers 17-32 will bowl three-game sets starting at 10 a.m. ET Monday. The winners of those matches and qualifiers 9-16 will bowl starting at 12:15 p.m.
Matches will continue until the final five players remain. The stepladder finals will begin at 7:30 p.m. Watch every frame exclusively on BowlTV.com.
Follow PBA60 Tristan's T.A.P.S. Memorial scoring at PBA60 Tristan's T.A.P.S. Memorial | PBA
Top 10 PBA60 Tristan's T.A.P.S. Memorial
Tom Adcock 3,683
Amleto Monacelli 3,638
Peter Knopp 3,620
John Chapman 3,609
Bryan Goebel 3,589
Walter Ray Williams Jr. 3,565
Lennie Boresch Jr. 3,537
Ted Hannahs 3,536
Gary Reh 3,535
Christopher Keane 3,453