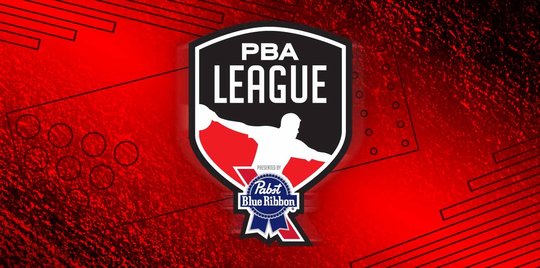 2022 PBA League presented by Pabst Blue Ribbon Draft to be held virtually May 18
April 21, 2022
Jef Goodger
Ten PBA League teams will fill out their rosters on Facebook Live
The 2022 PBA League presented by Pabst Blue Ribbon Draft will take place virtually on May 18 at 1 p.m. ET and will be streamed live to the PBA Facebook page. Hosted by PBA Tour commissioner Tom Clark and featuring all 10 PBA League managers, each team will fill out its roster from a pool of eligible players to compete for the Elias Cup in July in Portland, Maine.
A total of 29 players are currently on PBA League rosters as announced during the PBA League Manager Saves live stream held in January. Nine of the 10 teams protected three players and will have two draft picks. The Motown Muscle protected two players and will receive three draft picks.
Draft Eligibility
There are a total of 54 players eligible to be drafted, from which 21 players will be selected. This includes:
Forty-eight players who were in the top 75 in PBA Tour competition points in 2022 but who are not currently on a PBA League roster.
Six players who were outside the top 75 but who were on a PBA League roster in 2020 (Brad Angelo, Rhino Page, Patrick Girard, Matt McNiel, Christopher Sloan, Zeke Bayt). Josh Blanchard, who was with the Motown Muscle in 2020 but is now the PBA League tournament director, is not eligible to be drafted.
Players Eligible to be Drafted
Players within the top 75, listed in order of competition points:
Kyle Sherman, Brad Miller, Packy Hanrahan, Jason Sterner, Jake Peters, Nick Pate, DJ Archer, AJ Chapman, Matt Russo, Brandon Novak, Cristian Azcona, Richie Teece, Arturo Quintero, Matt Ogle, Sam Cooley, Ronnie Russell, Martin Larsen, Keven Williams, Michael Tang, Brandon Runk, Santtu Tahvanainen, Anthony Lavery-Spahr, Mitch Hupé, Wesley Low Jr., Chris Barnes, Kevin McCune, Sean Lavery-Spahr, Patrick Dombrowski, Tom Hess, Graham Fach, Parker Bohn III, Matt Sanders, Nathan Bohr, Anthony Neuer, Zach Wilkins, Brent Boho, Frank Snodgrass, Ildemaro Ruiz, Trevor Roberts, Andres Gomez, Zach Weidman, Toby Sambueno, Bryan Hahlen, Osku Palermaa, Michael Martell, Matt Zweig, Matt Kuba, Kim Bolleby.
Players outside the top 75 but who competed in the 2020 PBA League, listed alphabetically:
Brad Angelo, Zeke Bayt, Patrick Girard, Matt McNiel, Rhino Page, Christopher Sloan.
Draft Order
Selections will be made via a snake draft beginning in reverse order of each team's finish in 2020 PBA League competition. The third round will belong exclusively to Motown to fill out their five-person roster.
First Round
New York City KingPins
Snickers Waco Wonders (formerly Brooklyn Styles)
Silver Lake Atom Splitters
L.A. X
Motown Muscle
Guaranteed Rate Chicago Hitmen (formerly Philadelphia Hitmen)
Pabst Blue Ribbon Milwaukee Pounders (formerly Brew City Ballers)
Dallas Strikers
Las Vegas High Rollers
Portland Lumberjacks
Second Round
Portland Lumberjacks
Las Vegas High Rollers
Dallas Strikers
Milwaukee PBR Pounders
Chicago Hitmen
Motown Muscle
L.A. X
Silver Lake Atom Splitters
Snickers Waco Wonders
New York City KingPins
Third Round
Motown Muscle
Current PBA League Rosters
New York City KingPins (manager Carolyn Dorin-Ballard)
Saved: Pete Weber, Darren Tang, Marshall Kent
Dropped: Kyle Sherman, Osku Palermaa
Snickers Waco Wonders (Johnny Petraglia)
Saved: Walter Ray Williams Jr., BJ Moore, Thomas Larsen
Dropped: Brad Angelo, Rhino Page
Silver Lake Atom Splitters (Mark Baker)
Saved: Jesper Svensson, Tom Daugherty, Chris Via
Dropped: Chris Barnes, AJ Chapman
L.A. X (Andrew Cain)
Saved: Jason Belmonte, Jakob Butturff, Stu Williams
Dropped: Patrick Girard, Anthony Lavery-Spahr
Motown Muscle (Del Ballard)
Saved: EJ Tackett, Anthony Simonsen
Dropped: Josh Blanchard, Mitch Hupe, Matt McNiel
Guaranteed Rate Chicago Hitmen (Jason Couch)
Saved: Dom Barrett, Tom Smallwood, Shawn Maldonado
Dropped: Jason Sterner, Matt Ogle
Pabst Blue Ribbon Milwaukee Pounders (Marshall Holman)
Saved: Sean Rash, Ryan Ciminelli, Dick Allen
Dropped: Christopher Sloan, Zeke Bayt
Dallas Strikers (Norm Duke)
Saved: Norm Duke, Tommy Jones, Bill O'Neill
Dropped: Brad Miller, Nick Pate
Las Vegas High Rollers (Amleto Monacelli)
Saved: Francois Lavoie, Andrew Anderson, AJ Johnson
Dropped: Richie Teece, Ildemaro Ruiz
Portland Lumberjacks (Tim Mack)
Saved: Wes Malott, Kyle Troup, Kris Prather
Dropped: Martin Larsen, Packy Hanrahan
About the PBA
The Professional Bowlers Association (PBA) is the world's preeminent organization dedicated to the sport of bowling and its professional competition, with thousands of members and millions of fans throughout the world. The PBA plays host to bowling's biggest tournaments from the PBA Tour, PBA Regional Tour, and PBA50 Tour. In 2020, the PBA launched PBA Jr., a club for elite youth bowlers under the age of 17 and the PBA Pinsiders, a membership for fans of the sport. For more information, please visit PBA.com.