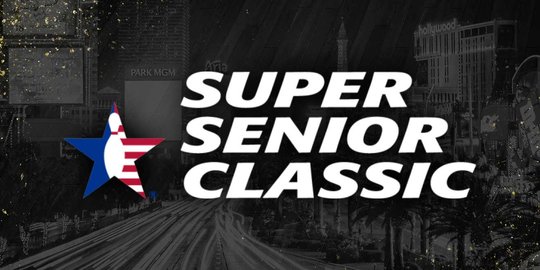 Monacelli Leads at 2021 USBC Super Senior Classic
September 10, 2021
Jill Winters
Las Vegas, Nevada – Before Amleto Monacelli begins to defend his title at the 2021 USBC Senior Masters next week, he is leading after day one at the 2021 USBC Super Senior Classic.
His six-game qualifying block included games of 258, 247, 212, 238, 213 and 246 for 1,414 total pins, an average of 235.67.
Since earning his 10th career PBA50 title in July at the PBA50 Odessa Open, Monacelli has been feeling confident about his game. Monacelli is one of 157 bowlers all age 60 and older in the field. The Venezuelan turned 60 on Aug. 27.
Following Monacelli, who is on the B squad, is New York resident Glenn Smith. Smith led the way for the A squad with games of 214, 233, 269, 248, 185 and 212 for 1,361, an average of 226.83, followed closely by Ed Silva at 1,357 and Hugh Miller at 1,354. Russ Davies rounds out the top five with 1,343.
The 2019 USBC Super Senior Classic defending champion Ty Dawson is in 6th at 1,313.
The B squad will take to the lanes first at Sam's Town Bowling Center starting at Noon EST Saturday for six more games of qualifying followed by the A squad starting at 5 p.m. EST. You can watch all qualifying rounds and the rest of the tournament at BowlTV.com.
Top 10 2021 USBC Super Senior Classic
Amleto Monacelli 1,414
Glenn Smith 1,361
Ed Silva 1,357
Hugh Miller 1,354
Russ Davies 1,343
Ty Dawson 1,313
Eric Forkel 1,307
Ron Mohr 1,306
Widmar Vargas 1,303
Donald Blatchford & Michael Warren 1,293