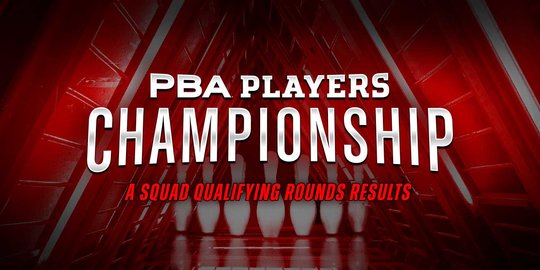 Williams, Davidson, Knowles, Svensson, Simonsen Lead Players Championship Regions Halfway Through Qualifying
January 16, 2021
Jef Goodger
Keven Williams outscores all players to lead Southwest Region
New York, NY—Keven Williams averaged 235 over 14 games to lead the Southwest Region halfway through qualifying in the 2021 PBA Players Championship, posting the highest score among players in all regions. Michael Davidson (East), Jesper Svensson (South), Justin Knowles (Central) and Anthony Simonsen (West) also lead their respective regions with 14 games left to play.
Three of the five regional leaders—Williams, Davidson and Knowles—have yet to win a PBA Tour title, headlining a group of non-champions who put themselves into contention through the first two rounds of qualifying. Tim Foy Jr. and Brandon Novak are both within 10 pins of Davidson and Matt Russo trails Knowles by four pins, while Williams is being chased by two-time U.S. Open champion François Lavoie, who trails by 39 pins.
Svensson, who owns 10 PBA Tour titles including one major, finished his first two qualifying rounds 83 pins ahead of his closest competitor, Christian Azcona.
Seven-time PBA Tour champion Simonsen is looking for his second career PBA Players Championship victory after defeating Jason Belmonte for the title in 2019. Simonsen holds a 35-pin advantage over Wesley Low Jr.
The top five players from each region following 28 total games of qualifying will advance to the televised regional finals that begin airing on Fox Sports' FS1 Sunday, Jan. 24. The PBA Players Championship finals will air live on FOX Broadcast Channel Feb. 21, featuring the five regional winners competing for a $250,000 first-place prize.
East Region Top 10 Through 14 Games
Bowlero West End – Richmond, Va.
Michael Davidson +484
Tim Foy Jr. +477
Brandon Novak +475
Brandon Robertson +413
Kyle Troup +410
BJ Moore +317
Brandon Curtis +295
Chris Via +234
Greg Ostrander +222
Ryan Graywacz +218
Full east region standings: https://www.pba.com/node/117431
South Region Top 10
AMF University Lanes – Tampa, Fla.
Jesper Svensson +393
Christian Azcona +310
Kenneth Ryan +233
Tom Daugherty +217
Tommy Jones +207
DJ Archer +197
Ryan Ciminelli +196
Andres Gomez +188
Mike Coffey +187
Kristijonas Sergejevas +174
Full south region standings: https://www.pba.com/node/117426
Central Region Top 10
Bowlero Wauwatosa – Wauwatosa, Wis.
Justin Knowles +373
Matt Russo +369
Tom Smallwood +366
Zach Weidman +357
Wes Malott +352
Ryan Zagar +332
Nicholas Pate +326
Ronnie Russell +310
JR Raymond +293
Andrew Anderson +289
Full central region standings: https://www.pba.com/node/117436
Southwest Region Top 10
AMF Garland Lanes – Garland, Texas
Keven Williams +499
François Lavoie +460
Patrick Hanrahan +397
Raymond Lussier +315
Trey Ford III +292
Dimitri Cruz +287
Arturo Quintero +276
Nathan Bohr +255
AJ Chapman +239
Tim Gruendler +229
Full southwest region standings: https://www.pba.com/node/117441
West Region Top 10
Bowlero Christown – Phoenix, Ariz.
Anthony Simonsen +391
Wesley Low Jr. +356
Darren Tang +340
Kris Koeltzow +338
Jake Peters +305
Andrew Cain +301
Jakob Butturff +270
Dean Richards +252
Deo Benard +251
Lanndyn Carnate +221
Full west region standings: https://www.pba.com/node/117446
Action resumes Sunday at 9 a.m. ET on FloBowling.com with the final 14 games of qualifying from all five regions.
About the PBA
The Professional Bowlers Association (PBA) is the world's preeminent organization dedicated to the sport of bowling and its professional competition, with thousands of members and millions of fans throughout the world. The PBA plays host to bowling's biggest tournaments from the PBA Tour, PBA Regional Tour, and PBA50 Tour. In 2020, the PBA launched PBA Jr., a club for elite youth bowlers under the age of 17 and the PBA Pinsiders, a membership for fans of the sport. For more information, please visit
PBA.com.
PBA WSOB XII PBA World Championship

Roth/Holman Doubles From the WSOB XII

PBA WSOB XII Cheetah Championship